WELCOME TO GRANDIOR KITCHEN & BATH
We are an award winning kitchen & bath interior design showroom and a full service residential & commercial interior design firm located in Cockeysville, Maryland.
Our philosophy is led by a desire to create exceptional spaces for our clients. We believe in the power of design freedom. The freedom to choose and compose any color you wish on an endless array of materials and applications. Our personalized approach sets us apart from the competition, since we look at every project from an architectural, planning and interior design perspective. This unique combination will ultimately result in your total satisfaction, since no part of your overall project will be overlooked.
At Grandior, we are dedicated to creating meaningful spaces that enhance our client's lives and give them the most possible for their budget. We use premium, hand crafted, artisanal products with an emphasis on exquisite details. We are dedicated to making each project reflect the unique hopes and dreams of its owner. This focused approach brings an enduring vision of success to each project and relationship we build. At Grandior, customer service is more than just a catch phrase; it's at the very core of our business philosophy. We're not only committed to producing exceptional designs, we're obsessed with ensuring that each and every customer receives the personal attention and support they deserve.
Grandior kitchen & bath brings to Maryland a showroom and interior design studio that offers highly customized services, extensive industry knowledge, and design support to both consumers and trade professionals, with product offerings that are tailored to highlight quality and craftsmanship. We work closely with you to create a space as personal as your signature. From remodeling to new construction, we will design a space unique to your home, spectacular in practicality and appearance. In the end, we ensure that spaces are planned to make the most of your lifestyle, work habits, taste, and budget.
We also offer a-la-carte services such as design only, cabinetry only, and a to-the-trade program for commercial and residential projects.  Our team is dedicated on the follow-through and will take care of every detail of your renovation. Whether your project is high-end or budget, our greatest privilege is to really understand and expertly interpret our clients' wishes and have the opportunity to transform your lives through good design.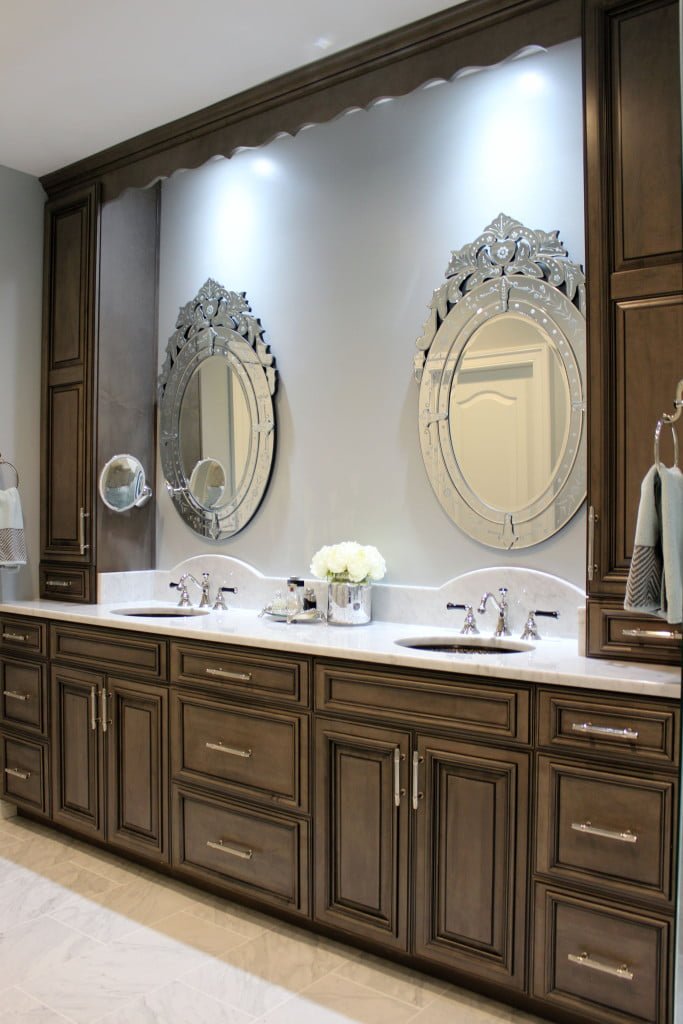 WHY CHOOSE US?
 
IT'S THAT LITTLE "EXTRA" THAT TURNS THE ORDINARY INTO THE EXTRAORDINARY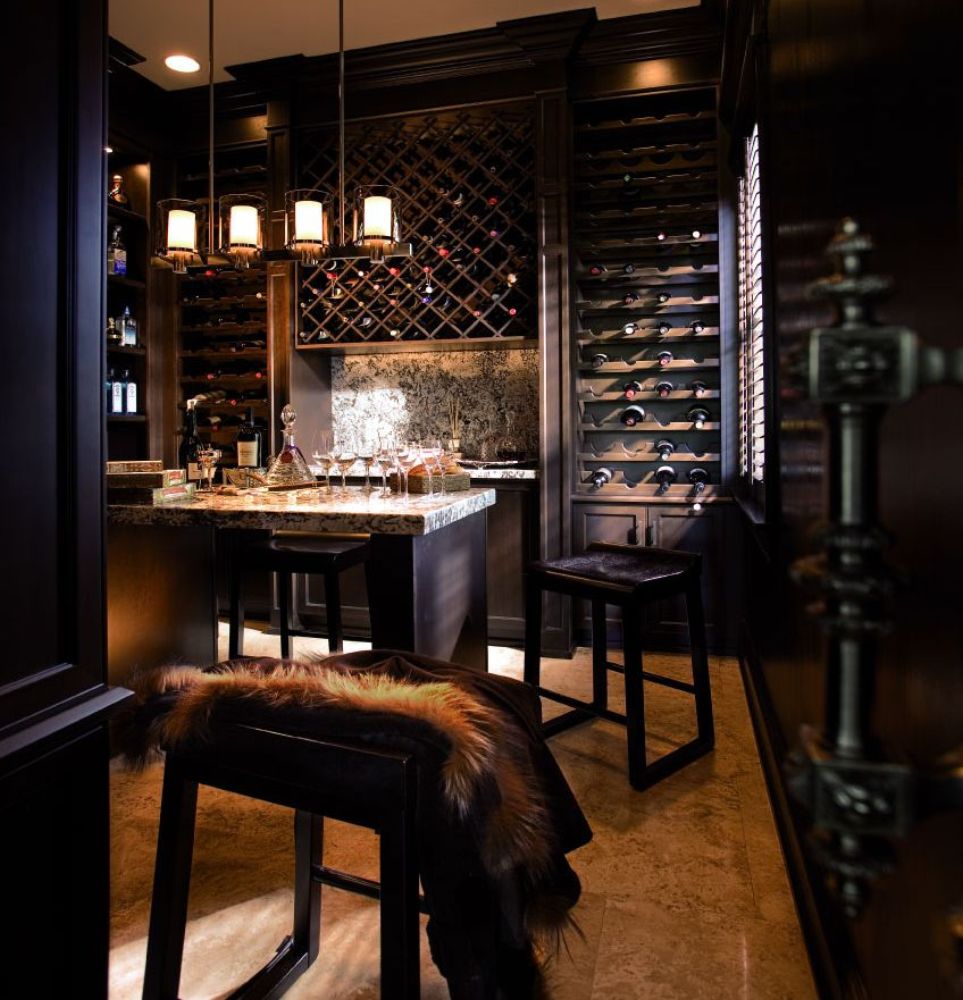 We believe your home should enhance your lifestyle and give you the most possible for your budget, and that is why we are dedicated to creating meaningful spaces and exceptional designs and focused to making each project reflect the unique hopes and dreams of its owner.
We're not only committed to producing exceptional designs, we're obsessed with ensuring that each and every customer receives the personal attention and support they deserve.
The Grandior difference:
Educated interior design professionals
Quality you wont find just anywhere
Exceptional design services
Special savings and financing offers
Hand-crafted products from North American manufacturers
Full Service Interior Design Firm, so you can rest assure all your design needs are fulfilled.
Using design Psychology (practice of architecture, planning and interior design in which psychology is the principle design tool) to ensure a better final design.
THE FOUNDER AND INTERIOR ARCHITECT
Innovative thinker and designer, Daniel Khoshkharaman is the Founder, President and Senior Interior Architect of the Baltimore based design firm, GRANDIOR | a Kitchen & Bath Interior Design Showroom. The firm specializes in unique solutions for projects ranging from kitchen interior design, bathroom interior design, full service residential & commercial interior design, home offices, entertainment rooms, walk-in closets, wine cellars, outdoor kitchens and fine furniture. Daniel also provides custom home design and consulting to his clients. 
A native of Baltimore, Daniel, relocated to Los Angeles where he studied Interior Architecture and graduated with honors. Seeking greater opportunities to reflect his creativity he began his professional career working with many design firms in Beverly Hills, California, but his inability to keep his entrepreneurial spirit at bay led him to start his own business soon after. Upon returning to his home state of Maryland, Daniel established Grandior, a full service kitchen and bath interior design firm.
Daniel became fascinated with architecture and design at a very early age while exploring the architectural treasures of Europe and Middle East. Hence architectural design has played a major part of his journey through life. He absorbed the grandeur and magnificence of the great Persepolis of Persia, the St. Stephan's Cathedral and the Schonbrunn Palace, in Vienna-Austria; the Blue Mosque of Istanbul; the town of Salzburg-Austria, home of the famous violinist Wolfgang Amadeus Mozart; and finally Tower of David in Jerusalem and all the city has to offer a man passionate about architecture and art.
Established in 2009, Grandior is a boutique kitchen and bath interior design showroom that offers homeowners and trade professionals a trusted partner in the great craft of homebuilding and remodeling and continues its reputation as the finest kitchen and bath design firm in the region.  Being in the building industry for over 9 years, Daniel believes that hard work, done with honesty and pride, at a fair price, using quality products and going the extra mile to please our clients is the only way to do business.  Our trusted team of kitchen and bath professionals make it a priority to uphold those principals. Through the years, Grandior Kitchens and Baths has been highly regarded by home builders, remodelers, interior designers, landscape architects and other industry professionals, but what we value most is the relationships we have built with our clients and the confidence that they have in our ability to deliver on each and every project.
Please contact us to discuss your project in further detail. We look forward to hearing from you!
"I chose Grandior Kitchen and Bath because I was impressed with Daniel and the multitude of beautiful samples in his store. I had a totally non functional, tiny kitchen, a real ugly duckling. Daniel transformed it into a very beautiful swan. I found Daniel very professional, friendly, and easy to work with. He has an excellent sense of design. He came up with some 3 dimensional designs which we fine tuned. He helped me choose products that worked well together, then we moved forward and the plan was put into action. We stayed within budget. Now I have a beautiful kitchen and dining room. I cook a lot more now."

Celeste D. Baltimore, MD

"Grandior's President & interior architect, Daniel Khoshkharaman, has been very professional. Daniel was very attentive to our desires while being extremely knowledgeable about interior design. We appreciated the responsiveness to our requests and flexibility that was offered. He has designed our entire home, which was destroyed by fire in 2014. Bathrooms, kitchen, flooring & closet designs have been wonderful. He certainly knows the products he sells and has walked with us through this entire process. We are very pleased with the outcome, and we highly recommend Grandior for any home project. "

Pastor George & Denise R. Lutherville-Timonium, MD

 "The best designer I could ever have hoped for! Style, class, imagination, creativity, attention to detail and flair are just some of Grandior's qualities. Daniel was with me every step of the way in picking out the best products for my master bath remodel. I am grateful I found him at the beginning of the process with my cabinets because that set the stage for all that followed, from flooring and shower tile, to faucets and hardware. Daniel made me feel like my project was a top priority for him. And, he provided countless graphic designs that included exact measurements. Daniel is a jolly good fellow and a pleasure to work with."

Beverly W. Annapolis, MD

 "Grandior was amazing. The lead designer and owner, Daniel, was involved with us every step of the way providing invaluable insight on millions of subtle details that made our kitchen the kitchen that everyone raves about. If you want an awesome kitchen and an experience with someone more committed to the perfect kitchen (than you will be), be sure to speak to Daniel."

Jacob M. Cockeysville, MD

 "I recently had two bathrooms remodeled and worked with Daniel on the design from top to bottom. His advice and expertise was invaluable and my husband and I are so appreciative. The time he spent with me in his showroom and at our home was indicative of his dedication to his customers. The bathrooms are absolutely beautiful and I will recommend this company to anyone in the market for home renovations. Thank you!"

Linda P. Towson, MD

 "Daniel is wonderful to work with. He listened closely to my vision and helped me to achieve the look I was going for. His design suggestions were right on the mark and he was very patient while helping to direct me toward my final overall selection of products, styles and colors. Working with him certainly left me with a sense of confidence regarding the finished look. I would recommend this company!"

Mary Ph. Crofton, MD
"I chose Grandior Kitchen and Bath because I was impressed with Daniel and the multitude of beautiful samples in his store. I had a totally non functional, tiny kitchen, a real ugly duckling. Daniel transformed it into a very beautiful swan. I found Daniel very professional, friendly, and easy to work with. He has an excellent sense of design. He came up with some 3 dimensional designs which we fine tuned. He helped me choose products that worked well together, then we moved forward and the plan was put into action. We stayed within budget. Now I have a beautiful kitchen and dining room. I cook a lot more now."

Celeste D. Baltimore, MD

"Grandior's President & interior architect, Daniel Khoshkharaman, has been very professional. Daniel was very attentive to our desires while being extremely knowledgeable about interior design. We appreciated the responsiveness to our requests and flexibility that was offered. He has designed our entire home, which was destroyed by fire in 2014. Bathrooms, kitchen, flooring & closet designs have been wonderful. He certainly knows the products he sells and has walked with us through this entire process. We are very pleased with the outcome, and we highly recommend Grandior for any home project. "

Pastor George & Denise R. Lutherville-Timonium, MD

 "The best designer I could ever have hoped for! Style, class, imagination, creativity, attention to detail and flair are just some of Grandior's qualities. Daniel was with me every step of the way in picking out the best products for my master bath remodel. I am grateful I found him at the beginning of the process with my cabinets because that set the stage for all that followed, from flooring and shower tile, to faucets and hardware. Daniel made me feel like my project was a top priority for him. And, he provided countless graphic designs that included exact measurements. Daniel is a jolly good fellow and a pleasure to work with."

Beverly W. Annapolis, MD

 "Grandior was amazing. The lead designer and owner, Daniel, was involved with us every step of the way providing invaluable insight on millions of subtle details that made our kitchen the kitchen that everyone raves about. If you want an awesome kitchen and an experience with someone more committed to the perfect kitchen (than you will be), be sure to speak to Daniel."

Jacob M. Cockeysville, MD

 "I recently had two bathrooms remodeled and worked with Daniel on the design from top to bottom. His advice and expertise was invaluable and my husband and I are so appreciative. The time he spent with me in his showroom and at our home was indicative of his dedication to his customers. The bathrooms are absolutely beautiful and I will recommend this company to anyone in the market for home renovations. Thank you!"

Linda P. Towson, MD

 "Daniel is wonderful to work with. He listened closely to my vision and helped me to achieve the look I was going for. His design suggestions were right on the mark and he was very patient while helping to direct me toward my final overall selection of products, styles and colors. Working with him certainly left me with a sense of confidence regarding the finished look. I would recommend this company!"

Mary Ph. Crofton, MD