NEED PRODUCTS FOR YOUR PROJECT NOW?
Grandior has you covered!
Looking to do a kitchen or a bathroom remodeling now? Why wait months when you can choose between any of our large selections of in stock cabinetry, plumbing fixtures and bathroom vanities! It is as simple as stopping by our showroom, making your selections and purchase, and accepting your delivery in a few days!
IN STOCK CABINETS
Our curated collection of stock kitchen & bathroom cabinets is available in a variety of paint colors, stains and door styles. Our durable, cabinets include premium features like soft-closing doors and drawers, adjustable European-style hinges, and dovetailed solid wood full-extension drawers.
Our European frameless cabinet collection offers a contemporary style cabinets in many glossy and matte colors and finishes to fulfill any desired design and style. Whether it is traditional, transitional or contemporary, you will be sure to find something that compliments your home from our vast in stock cabinet styles and finishes.
IN STOCK APPLIANCES
Designed in Lake Tahoe USA, ZLINE makes appliances with an unforgettable impression. Their commitment to providing homeowners with the experience of Attainable Luxury is apparent in each and every design. With refined attention to detail and advanced product engineering, ZLINE seamlessly enhances the spaces that mean the most.
ZLINE takes pride in everything they design; from the fine hand-crafted details of our designer finishes to the high class performance of ZLINE professional ranges. Each product is engineered to seamlessly integrate together to enhance your lifestyle. Our ZLINE appliances are in stock ready to ship.
IN STOCK BATHROOM VANITIES
Our large collection of stock bathroom vanities is available in a variety of colors, sizes and styles. We can even provide you many different countertop options that are in stock that can be delivered at the same time with the bathroom vanities. Our vanities are durable, and include premium features like soft-closing doors and drawers, and some offer electrical outlets in the drawers. We also have matching mirrors in most collections.
IN STOCK PLUMBING FIXTURES
Grandior offers a large collection of stock plumbing fixtures and bathtubs is available in a variety of colors, sizes and styles. Our plumbing fixtures are made out of solid brass, and come with lifetime warranty.
IN STOCK LIGHTING FIXTURES
Our vast collections of light fixture includes chandeliers, sconces, kitchen island fixtures, vanity lights, and outdoor light fixtures. We believe that by incorporating the look of fine light fixtures into your space, we are able to enhance the beauty and elegance of your home or commercial property.
IN STOCK FLOOR & WALL TILE
Our beautiful kitchen, bath, and backsplash tile can add an extraordinary element to your design. The use of rich textures, hand carved designs, and fabulous colors offer unlimited options. We offer floor & wall tiles in slate, marble, limestone, travertine, granite, ceramic, porcelain, glass, metals and metallics, and mosaics.
PERFECT FOR THE SLEEK DESIGN WITH THE PRICE AS A PRIME CONSIDERATION.
ALL UPGRADED FEATURES INCLUDED:
PLYWOOD BOX CONSTRUCTION, SOFT-CLOSE HINGES AND GLIDES, SOLID WOOD DOVETAILED DRAWERS
NICE SELECTION OF PAINT, STAINS, WOOD SPECIES, AND DOOR STYLES.
FAST-PACED PROJECTS AND QUICK DELIVERIES ARE A HALLMARK.  
ASK US ABOUT OUR VAST IN-STOCK CABINET OPTIONS

Grandior Cabinetry's mission is to deliver a naturally beautiful, fully featured line of cabinets where the quality reflects nature's finest, where traditional craftsmanship and modern efficiencies come together harmoniously to create beauty and quality in a line of cabinetry that offers the very best value possible. Grandior Cabinetry's Standard Construction offers many features which are considered upgrades in other lines of cabinetry.
The fine selection of fine quality cabinetry offers a variety of styles, colors, door designs and accessories that turn storage solutions into works of art. Both homeowners and professional contractors enjoy the solid construction of these beautiful cabinets, as well as the affordable price. Grandior Cabinetry offers both frame and frameless door styles in a variety of colors that bring aesthetic appeal to any décor providing exceptional value and beauty.
Click Here To Download Grandior Cabinetry Brochure
Click Here To Download Grandior Cabinetry Euro Collection Brochure
Click Here To Download Grandior Cabinetry Classic Series Brochure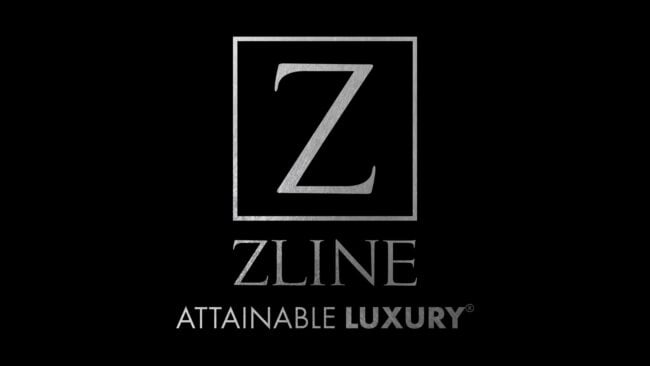 IN STOCK BATHROOM VANITIES
IN STOCK CABINET HARDWARE
IN STOCK MIRRORS & ACCESSORIES
WHEN YOU REQUIRE EXCELLENCE, YOUR CHOICE IS GRANDIOR!
DISCOVER HOW WE CAN BRING YOUR DREAMS TO REALITY.
WE LOOK FORWARD TO INTRODUCING YOU TO THE WORLD OF GRANDIOR IN PERSON.