OUR CURATED CABINETRY OFFERING
MARYLAND'S LARGEST CABINET SELECTION
Our cabinetry collections are made to order for special spaces including kitchens, baths, dens, libraries, walk-in closets, home offices, bars, wine cellars, and bedrooms. Our cabinetry partners are leaders in the kitchen and bath industry known for delivering the best designs with attention to every last detail with commitment to quality, personalized service, and expertise in design and construction.
From the most luxurious estates to the smallest galley kitchens, Grandior's designs are elegant, functional, and completely customized to match our client's budget and lifestyle. The fact that 90% of our business at Grandior comes from client referrals, speaks volumes about client satisfaction. Our curated cabinetry collections are truly special, and we invite you to see them in person at our showroom.
MADE TO ORDER.
THE FINEST CABINETRY FOR THE MOST DISCERNING HOMEOWNERS.
YOU DREAM IT: THEY BUILD IT.
LIMITLESS COLORS, STAINS.
MANY WOOD SPECIES AND DOOR STYLE OPTIONS.

Lauriermax, formerly knows as Cuisines Laurier, is recognized as one of the most versatile kitchen furniture manufacturers for the astounding beauty and superior quality of custom built cabinetry. They manufacture some of the most astonishingly sophisticated and elegant designs available throughout the cabinet making industry. Lauriermax custom cabinetry is for those who settle for nothing less than the finest craftsmanship for the creation of truly one-of-a-kind designs. They specialize in Old World Look, distressed finishes and build traditional framed inset, beaded inset, and European-style frameless cabinetry in nearly any wood species your heart desires.
The company boasts excellent craftsmen, and an outstanding product and excel at blending different styles from old world look to traditional to contemporary. Colors and finishes are their strength and are definitely European influenced, and they have been on the forefront of bringing new painted and glazed looks as well as a full range of treatments, such as distressing, spattering and sand through to U.S. market. With a color laboratory equipped to match an infinite range of colors and craftsmen who have mastered the fine art of customized furniture making, you get the perfect blend of style and quality.
Click Here To Download Lauriermax Custom Cabinetry's Brochure
Click Here To Download Lauriermax Custom Cabinetry Door Guide Brochure
Click Here To Watch Lauriermax's Video
---

Cuisimax Custom Cabinetry offers a diverse collection of styles inspired by classical motifs from around the world while fully dedicated to providing quality craftsmanship along with great value, service and selection all at a competitive price. Their ever-evolving selection of door styles, fine furniture-quality finishes and creative custom design elements offer you the freedom and flexibility to create a truly personalized kitchen.
Cuisimax's stunning mix of materials such as European Polygloss Melamine, Textured Melamine, Polymatte Melamine, High Density Melamine, Leather, and Acrylic door styles provide vibrant contemporary spaces comfortable yet highly sophisticated. Whether you prefer a fresh contemporary style, an inspired interpretation of classic French country, or an updated adaptation of Shaker simplicity, Cuisimax 's fashion-forward cabinetry designs give you the versatility to get the look you love custom tailored to fit your home and your lifestyle.
Click Here To Download Cuisimax Cabinetry's Brochure
Here To Watch Lauriermax's Video
---
Great Northern Cabinetry is a maker of fine quality, handcrafted cabinetry designed for kitchens, baths, as well as many other areas of the home. Its main office and manufacturing plant are located in Rib Lake in the heartland of Wisconsin.
With hundreds of different wood and stain combinations, Great Northern Cabinetry has sealed their reputation for delivering deluxe quality at an affordable prices. Choose from their large array of lumber types: Oak, Maple, Alder & Rustic Alder, Hickory, & Rustic Hickory. Along with hundreds of wood and stain options, every product line comes with an array of accessorizing features, door styles, and finishes. From the kitchen to the office, Great Northern Cabinetry ensures the perfect blend of beautiful and budget-friendly.
 Their cabinets are proudly made here in the USA using all domestic materials whenever possible and are ESP Certified by the Kitchen Cabinet Manufacturers of America (KCMA) to insure environmental sustainability. As a member of Kitchen Cabinet Manufacturer's Association (KCMA) and its Environmental Stewardship program, the brand dedicates itself to staying on top of industry standards, marketplace trends, environmental sustainability. Great Northern Cabinetry is proudly manufactured in Wisconsin.
Click Here To Download Great Northern Cabinetry Inspiration Brochure
Click Here To Download Great Northern Cabinetry Door Brochure
Click Here To Download Great Northern Cabinetry Finish Selection Brochure
MADE TO ORDER.
CUSTOM CABINETRY ON A BUDGET FRIENDLY APPROACH.
MOST POPULAR OPTION.
LARGE SELECTION OF PAINT, STAINS, WOOD SPECIES, AND DOOR STYLES.
Koch & Co., Inc. was founded by the Koch brothers back in 1989 as a kitchen cabinet and interior and exterior door manufacturer. Their love for building fantastic kitchen cabinetry led them to creating a world class cabinet manufacturing firm with a focus on providing a quality product, that is made in the U.S.A., and at an affordable price. This focus has provided a solid basis for growth in their company, and Koch Cabinets today employs over 300 talented woodworking craftsmen to build their top quality custom cabinetry. Their reputation for quality has made them one of the most sought after lines of kitchen cabinets in the industry.
Their design flexibility and customization allows for cabinets anywhere you can imagine in your home including kitchens, bathrooms, offices, laundry rooms, bars, desks and more. They offer cabinets in Red Oak, Birch, Cherry, Maple, Knotty Alder, Rustic Hickory, Beech, Laminate and MDF along with limitless possibilities of styles, finishes, dramatic profiles, and unique distressing to give just the look you imagined.
The Classic & Imperial series are custom lines that feature over ninety custom modifications that allow you to increase your design capabilities. The variety of door styles, stains and paints offer you the style you need for cabinetry in any room of your home. Koch Cabinets uses top quality materials and puts an emphasis on delivering the finest cabinetry at an affordable price.
The Express  & Colonial series are semi-custom lines that offer seven popular door styles with a large variety of wood species and finish options, at an attractive price level. With this collection you will find cabinetry to decorate any room in your home.
Click Here To Download Koch Cabinetry Classic Collection Brochure
Click Here To Download Koch Cabinetry Express Collection Brochure
---
Grandior Custom Cabinetry crafts some of the finest American-made cabinetry in the custom category. Superior wood species, extraordinary craftsmanship and innovative designs combine to make the Grandior Custom Cabinetry some of the most sought after components of custom home building and remodeling in the industry.
Grandior Custom Cabinetry makes quality, handcrafted cabinetry designed for kitchens, baths, closets, as well as many other areas of the home that offer great customization options. Our widely popular cabinetry includes many upscale features that create the kind of kitchen most people can only dream of. With over 55 door styles and plenty of paint and stain selections our custom cabinetry allow affordability to meld with quality for a beautiful, yet budget friendly custom designs.
Your kitchen cabinetry design is truly an opportunity for personal expression and a display of style and good taste. Nothing brings premium quality and aesthetic appeal to life better than distinctive custom crafted kitchen cabinetry by Grandior Custom Cabinetry.
Click Here To Download Grandior Custom Cabinetry's Door Brochure
Click Here To Download Grandior Custom Hood Design Brochure
PERFECT FOR THE SLEEK DESIGN WITH THE PRICE AS A PRIME CONSIDERATION.
ALL UPGRADED FEATURES INCLUDED:
PLYWOOD BOX CONSTRUCTION, SOFT-CLOSE HINGES AND GLIDES, SOLID WOOD DOVETAILED DRAWERS
NICE SELECTION OF PAINT, STAINS, WOOD SPECIES, AND DOOR STYLES.
FAST-PACED PROJECTS AND QUICK DELIVERIES ARE A HALLMARK.  
ASK US ABOUT OUR VAST IN-STOCK CABINET OPTIONS

Grandior Cabinetry's mission is to deliver a naturally beautiful, fully featured line of cabinets where the quality reflects nature's finest, where traditional craftsmanship and modern efficiencies come together harmoniously to create beauty and quality in a line of cabinetry that offers the very best value possible. Grandior Cabinetry's Standard Construction offers many features which are considered upgrades in other lines of cabinetry.
The fine selection of fine quality cabinetry offers a variety of styles, colors, door designs and accessories that turn storage solutions into works of art. Both homeowners and professional contractors enjoy the solid construction of these beautiful cabinets, as well as the affordable price. Grandior Cabinetry offers both frame and frameless door styles in a variety of colors that bring aesthetic appeal to any décor providing exceptional value and beauty.
Click Here To Download Grandior Cabinetry Euro Collection Brochure
Click Here To Download Grandior Cabinetry Essential Series Brochure
With the desire to spend more quality time outdoors, WeatherStrong Outdoor Cabinetry is designed with your lifestyle in mind. These cabinets are manufactured in the U.S.A. with a 3⁄4″ Marine Grade waterproof polymer to stand up to the harsh elements Mother Nature can send your way. Pounding rain, hot summers, and cold snowy winters are no problem. Your WeatherStrong cabinets are tough enough to take it.
Click Here To Download Weatherstrong Outdoor Cabinetry's Brochure
---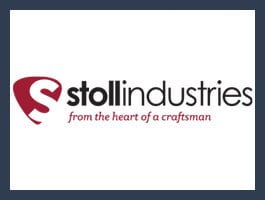 Stoll's outdoor kitchens offer quality craftsmanship, fast production times, and a sweet price point.  Choose from 25+ outdoor-rated finishes to customize the color of the base, doors, drawers, and even the countertop. These modular outdoor kitchens are easy-to-move and build on so they can go and grow with you and your family.
Outdoor kitchens are the perfect addition to your patio, deck, or backyard to enhance your outdoor living experience. With over 50 years of experience in top-quality metal fabrication, we are ready to create the ultimate weatherproof outdoor kitchen for you with Stoll outdoor kitchens.
Features:
Weather-resistant aluminum framework and hardware
Lightweight, modular outdoor kitchens
Choose from 25+ outdoor-rated powder coat finishes
Custom-built for the components and appliances of choice
Optional Stoll drawers and doors; you choose the finish
Custom countertop options
Made in the USA
---
WHEN YOU REQUIRE EXCELLENCE, YOUR CHOICE IS GRANDIOR!
SCHEDULE A DESIGN CONSULTATION
DISCOVER HOW WE CAN BRING YOUR DREAMS TO REALITY.
WE LOOK FORWARD TO INTRODUCING YOU TO THE WORLD OF GRANDIOR IN PERSON.