Every fashion-addict dreams about it: a custom-designed closet, preferably walk-in, with all your clothing, footwear and accessories in sight and at arms' reach. The kind of space which makes getting dressed in the morning feel like shopping on Madison Avenue. It can be yours with a custom closet system. If you're ready to take the plunge and go custom, here are some things you might want to keep in mind.

1. They're designed for your stuff.
This is the most obvious plus for custom-designed closets. Whether you're a shoe addict, have an extra-long inseam or an unusually large collection of outerwear, a custom closet will be designed for your specific wardrobe needs. Rails of exactly the right height, shelves of the right depth, and enough storage for all your favorite items.
2. They make efficient use of space.
A good designer would carve storage space seemingly out of thin air. Nooks and crannies you never believed could be functional are suddenly efficient and useful. If you 're tight on storage space (and who isn't?) going custom might be worth considering.
3. They add value to your home.
If you plan to sell in the next 5-10 years, a custom closet might be worth the investment. After the "big four" improvements that buyers look for (kitchen, bathrooms, flooring and lighting), smaller upgrades like good storage and luxe master suites make your home that much more attractive to prospective buyers.
4. The expense.
These days there are loads of options, from the slightly more affordable systems from ORGONIZED LIVING, to high-end bespoke spaces from ELMWOOD and LAURIERMAX.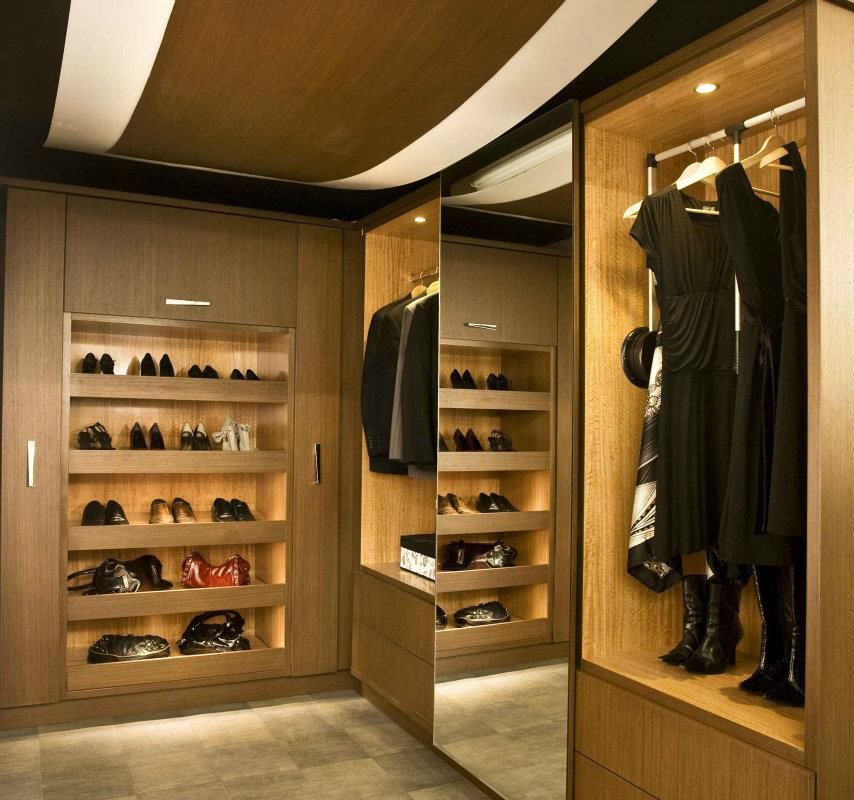 Classical and Timeless Elegance With Custom Closet Line
Combining the timeless beauty of luxurious hardwood cabinetry with Grandior's design expertise and style creates game changing results for your closet renovation project. Don't let your closet be an after thought, upgrade your morning routine and prepare for the day with the right mind set.
Grandior Kitchen and Bath has a wide range of options for custom fittings, hardware, and materials that will take your walk-in and create a sophisticated and regal layout which integrates with the rest of your master bedroom and house. We'll work together to create a custom closet remodeling concept that fits your personality and tastes.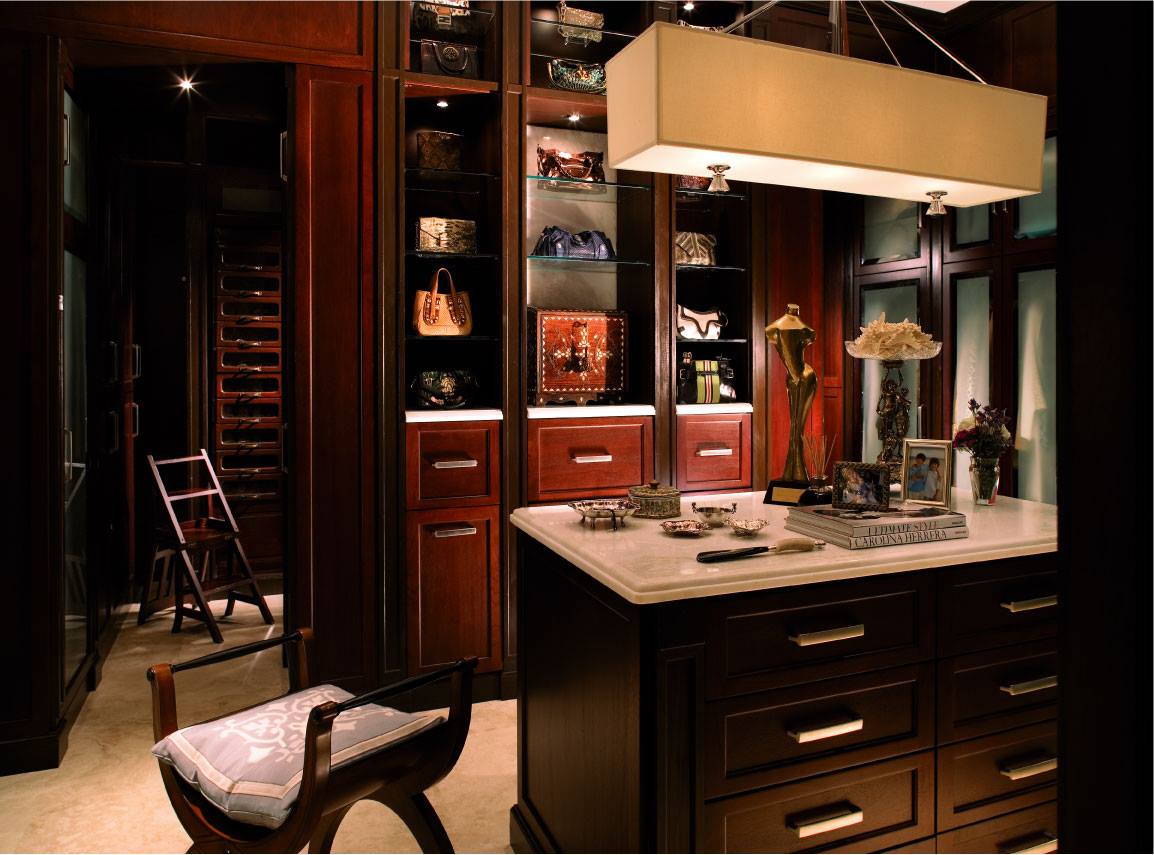 ---
Classica by Organized Living
Classica combines the look and feel of fine furniture with the function of a strong, custom storage solution.  All Classica materials are 3/4 of an inch thick and furniture grade, which is the highest grade for melamine.  The melamine is treated with a thermal set vinyl coating which prevents moisture absorption, warping and splitting.  This makes the product scratch, water  and stain resistant.  Classica is versatile and adjustable.  Classica is available in five standard colors and custom colors are available.  Choose from either traditional or decorative fronts and from nine different colors to customize your Organized Living Classica storage system to suit your own unique style. Colors like Modern Cherry, Driftwood Live, Cypress Live, and Maple add a natural feel to your space, Chocolate Pear and Midnight Live give it contemporary style and flair, and our White and Bisque colors are elegant and versatile, complimenting every area in your home. Some of the highlights of Classica are:
Customize Classica to your needs:

Classica can be installed as a floor or wall mounted system. 
Choose from convenient accessories like valet rods, tie racks, jewelry drawer inserts and laundry hampers.
Designs include flat or decorative door and drawer front options.  
Perfect for closets, pantries, home offices, mudrooms and garages.
Classica is available in eight beautiful, on-trend finishes, including touchable textures.
Organized Living Classica is furniture. Classica can replace furniture to optimize your room space.
It's beautifully crafted. Organized Living Classica has the look and feel of fine furniture.
It's durable. The finish is scratch and stain resistant and is chemically bonded to the wood so that it is impossible to separate them. And it's engineered with the strongest cleats and cams in the industry.
It's functional. Decorative doors and pulls, corner shelves and accessories allow you to truly customize your storage solutions to your lifestyle.
Organized Living Classica is ideal for any room in the home and even looks great in the garage.
It can add value to your home. Our Melamine system is a significant upgrade from other home organization systems.
Ten year warranity.
Cleat and cam mounting system that is the strongest in the industry.
Drawer depths of 14″, 19″ and 24 inches with full extension drawer glides.
Seven different panel heights for an elegant look.
One of a kind wall to wall or open to open design and installation for a finished look.
Wide variety of accessories to fit your needs.
Matching Island units are available.
The highest quality hardware.
Concealed hardware for a clean finished look.
Leading edge software to design your space.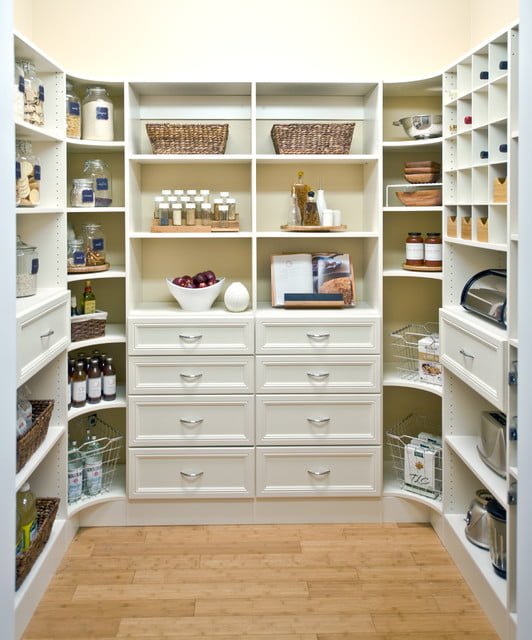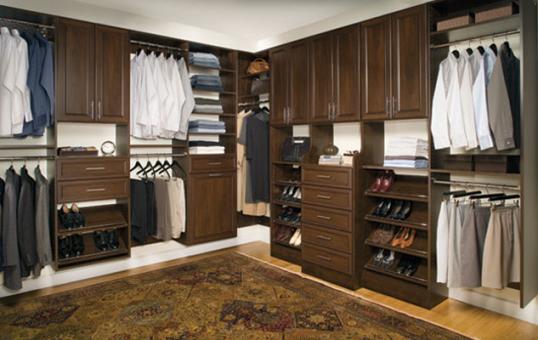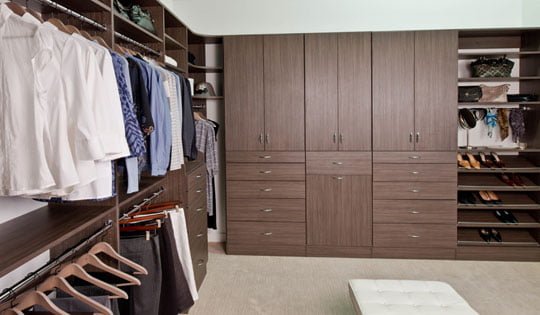 With so many styles, colors, and options to choose from , Grandior will make any room in your home as inspiring and beautiful as it is functional. From stylish, modern closets and kitchens to elegant and refined offices, Grandior combines form and function to turn ordinary storage areas into spaces you will be proud to show off. Add beautiful and inviting custom storage spaces today with the newest finishes and styles available at Grandior. See what happens when function and beauty meet. Let us show you how we can turn ordinary closets into beautiful and customized storage solutions.
ARE YOU READY TO START YOUR REMODELING PROJECT?
Sign up for a FREE in-store consultation today. Let us bring your dreams to reality.