OUTDOOR KITCHEN CABINETRY
Expand your outdoor living space by carving out areas of your yard for a beautiful outdoor kitchen
With the desire to spend more quality time outdoors, our outdoor cabinetry is designed with your lifestyle in mind. When it comes to your outdoor living area, having a timelessly designed outdoor kitchen is the best way to showcase your creativity and style. We provide many options for your outdoor cabinetry with brands that have been the leaders in designing and manufacturing outdoor cabinetry for outdoor kitchens. Our curated outdoor cabinet manufacturers continuously demonstrate their commitment to producing premium outdoor kitchens that are tailored to your style with uncompromising standards.
Outdoor kitchens expand your home's living space, helping to bring together family, friends, and guests for cooking and entertaining. Designed to accommodate even the most creative outdoor kitchen layout, our cabinets complement any manufacturer's grill along with a multitude of other outdoor kitchen appliances and bar accessories. This versatility allows our expert designers to effortlessly turn your outdoor kitchen idea into a reality.

Danver Stainless Outdoor Kitchens is the leading stainless steel cabinet manufacturer located in Wallingford, Connecticut. For over 20 years, they have perfected the approach of bringing color, style, and design from the indoors to the outside. Taking a page from the traditional wood cabinet companies, Danver manufactures cabinetry in dozens of styles and hundreds of sizes, all made from durable and environmentally-friendly stainless steel. Danver cabinetry provides designers and architects of all disciplines with design flexibility and the freedom to create outdoor kitchens anywhere – rooftops, decks, transition rooms, backyards, and more.
Click Here To Download Danver Outdoor Cabinetry's Brochure
---

Brown Jordan Outdoor Kitchens are manufactured by the leading outdoor kitchen cabinet manufacturers Danver Stainless Outdoor Kitchens. Danver is the premier stainless steel cabinet manufacturer for over 20 years in the living space outdoors.
Made in the USA, Brown Jordan Outdoor Kitchens combines quality, durability and engineering perfection, along with the color, style and design you expect from the Brown Jordan brand. Our cabinets are powder coated, which helps make them weather resistant in the outdoor space and are easier to clean. Our array of custom door styles come in over 50 different designer colors or 8 wood grain finishes.
Click Here To Download Brown Jordan Outdoor Cabinetry's Brochure
---

Open Air Cabinetry provides high-quality outdoor kitchen cabinets that are designed to withstand any weather condition. Open Air Outdoor Cabinetry is made from sustainable marine-grade polymer, and can be configured to meet your unique style and taste.
With a solid 3/4″ thick High-Density Polyethylene (HDPE) marine-grade polymer with color throughout, Open Air cabinets are moisture-resistant, tough against stains, spills, and splashes. Their Sun Shield technology protects your outdoor kitchen cabinets from fading due to UV rays, ensuring they look as good as the day you bought them.
Click Here To Download Open Air Outdoor Cabinetry's Brochure
---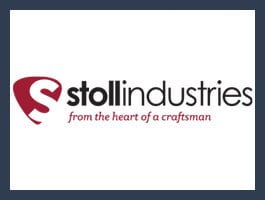 Stoll's outdoor kitchens offer quality craftsmanship, fast production times, and a sweet price point.  Choose from 25+ outdoor-rated finishes to customize the color of the base, doors, drawers, and even the countertop. These modular outdoor kitchens are easy-to-move and build on so they can go and grow with you and your family.
Outdoor kitchens are the perfect addition to your patio, deck, or backyard to enhance your outdoor living experience. With over 50 years of experience in top-quality metal fabrication, we are ready to create the ultimate weatherproof outdoor kitchen for you with Stoll outdoor kitchens.
Features:
Weather-resistant aluminum framework and hardware
Lightweight, modular outdoor kitchens
Choose from 25+ outdoor-rated powder coat finishes
Custom-built for the components and appliances of choice
Optional Stoll drawers and doors; you choose the finish
Custom countertop options
Made in the USA
Click Here To Download Stoll Industries Custom Outdoor Cabinetry's Brochure
Click Here To Download Stoll Industries Custom Hood & Cabinet Door Brochure
---
WHEN YOU REQUIRE EXCELLENCE, YOUR CHOICE IS GRANDIOR!
SCHEDULE A DESIGN CONSULTATION
DISCOVER HOW WE CAN BRING YOUR DREAMS TO REALITY.
WE LOOK FORWARD TO INTRODUCING YOU TO THE WORLD OF GRANDIOR IN PERSON.