Cabinet doors are the most visible part of your cabinetry and key factors in defining your style and bringing your personality to life. With this in mind, Grandior offers many unique door styles, finishes, and wood types for you to choose from.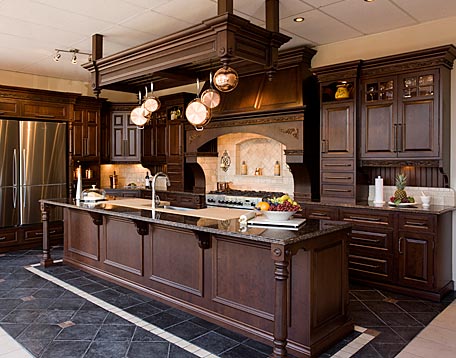 SOLID WOOD DOOR TYPES
Our solid wood doors are manufactured by leading manufacturers using the latest findings in woodworking science and ergonomic research. Wide selection of styles: from modern to classic and timeless through Mediterranean style. Our manufacturers heavily rely on innovations and are well known throughout North America for their high standards of quality.
Arch
An arch style door features a rounded arch at the top of the door panel, which may be either raised or recessed. Compare with a square style.
Square
A square style door features a straight perimeter frame around the center panel, which may be either raised or recessed. Compare with an arch style.
Slab
A slab style door is a flat door without a raised or recessed panel.
Recessed Panel
A recessed panel door has a flat panel recessed inside the perimeter of a door. Compare to a raised panel door.
Raised Panel
A raised panel door features a more decorative center panel that rises in the center. Compare to a recessed panel door.
ARE YOU READY TO START YOUR REMODELING PROJECT?
Sign up for a FREE in-store consultation today. Let us bring your dreams to reality.