Fireclay sinks have become one of the most sought after kitchen sinks and are still going strong by proving their worth to the wear and tear of everyday chores. Popular for its durability, appearance and eco-friendly properties, having a fireclay sink in your kitchen will be a great addition for years to come. Below are some things to consider before you buy a fireclay sink!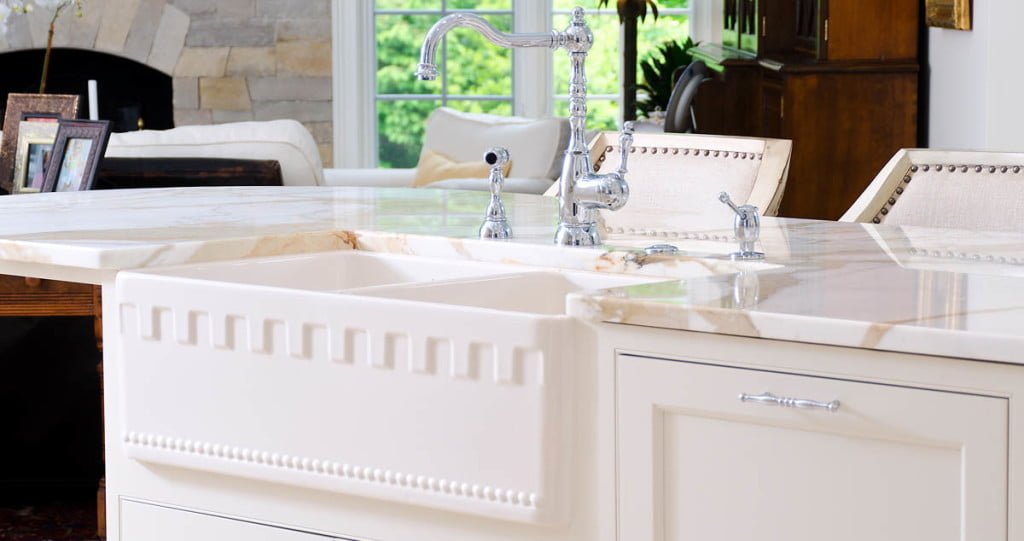 Benefits of Fireclay Sinks
Fireclay sinks are a design statement for any kitchen. They are a form of ceramic, similar to vitreous china but are stronger and durable. Fireclay sinks are tough, non-porous and are easy to maintain. While fireclay is almost impossible to scratch, dent or crack, the ceramic material isn't susceptible to corrosion if the finish is chipped unlike other cast iron materials. They are also resistant to hot, cold, acid or alkali. Fireclay sinks can be easily cleaned – just use hot water and soap to wipe the surface. Typical colors include white, off-white, blue and black. Because of fireclay sinks design, size and color, they instantly become a focal point for your kitchen.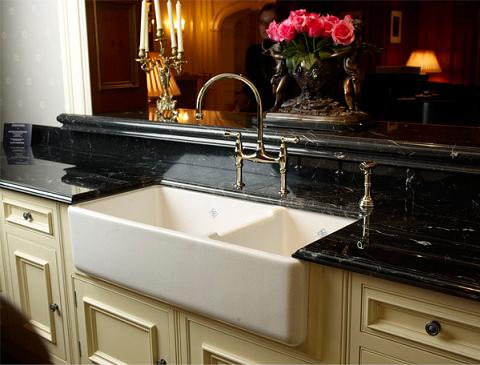 Choosing the Perfect Fireclay Sink
Determine the Exact Dimensions and Installation Options
Before you start looking at fireclay sinks, you should measure the space where you will be placing the sink. You don't want to fall in love with a sink and then find out it won't fit in the designated space. Fireclay sinks are handmade so before you buy or install countertops, cabinets, etc. you should have the sink on site. Having the sink on site will ensure that all your measurements are correct since each sink can vary slightly in size. After you determine the exact dimensions, you next have to look at the installation style. You have many options for fireclay – under-mount, front apron and double-bowl. Make sure you familiarize yourself with each of these options before you decide!
Choosing Between the Different Color Options
The color of your fireclay sink can make or break the style of the room. Making sure that the color sink you choose will complement whatever design style your kitchen has is important. Fireclay sinks are a big and worthwhile expense so you don't want to have to change it out in the next year or so!
Choosing Between the Different Sizes
Fireclay sinks come in many different design styles and can determine the entire feel of your kitchen. There are fluted, front apron, solid farmhouse and countless unique style options. Make sure the style you choose is right for your kitchen!
Choose Quality Over Price
Your fireclay sink is an essential piece in your kitchen. When you're choosing, don't sacrifice quality for a lower price tag. You'll wind up spending that saved money when you have to replace your sink sooner than you thought.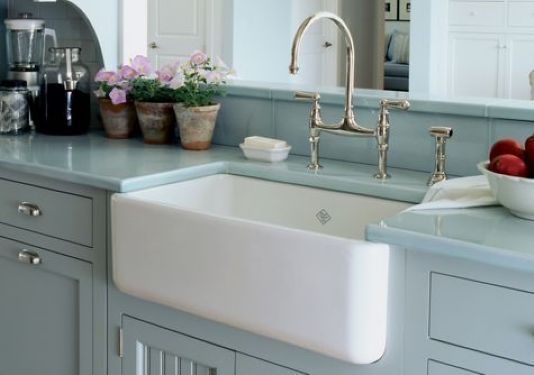 Visit our showroom to pick out some of the best looking fireclay sinks for your kitchen.