The business of factory custom cabinets has gotten a little confusing. All the best kitchen cabinet brands like Woodmode and Bridgewood have created a new 'sister' cabinet product to compete in the hugely popular semi-custom market.
Woodmode calls their step-down 'Brookhaven' cabinets… Bridgewood calls their step-down product "Advantage". But, with Advantage cabinets it is only a step-down in price, not in quality !!
So, we're only going to talk about Bridgewood and their companion Advantage series cabinets here. Be aware that many dealers simply use the Bridgewood name in reference to either product and that eighty percent of all kitchens built at Bridgewood are from their Advantage cabinets catalogue.
Bridgewood Cabinets vs. Advantage Cabinets

Bridgewood's full custom cabinets
Bridgewood cabinets are made right smack in the middle of America, Chanute KS. Bridgewood produces their full custom line like all the others do…from scratch, made to very exact specifications that allow for a one-of-a-kind kitchen. There are so many possibilities and options using a full custom cabinet, it can be overwhelming and consumer unfriendly…That's where a true kitchen pro comes in.
One essential detail that makes custom cabinets be custom is the finish option. I'll use painted cabinets for an example. Instead of 3-5 standard paint choices for color, imagine the entire Sherwin Williams color spectrum, thousands of colors. If you have a piece of stained furniture you want to match.. well, let them borrow a drawer front…it will happen.
Also, as far as designing with full custom, if you need a special piece build for a hutch or island, get them a good drawing, they will build it. Need an odd base cabinet 19 1/4″ wide with 5 drawers and an 8″ high toe space? No problem. So that's what makes custom a step above semi-custom, and why true Kitchen Design pros love it.
Now, with the Advantage cabinets (the step-down line), you can't quite do all that, but you do get the best all wood cabinet with your choice of 15 door styles at a terrific price point. In fact I would consider the Advantage line of cabinets to be perhaps the best dollar value in the semi-custom cabinet market.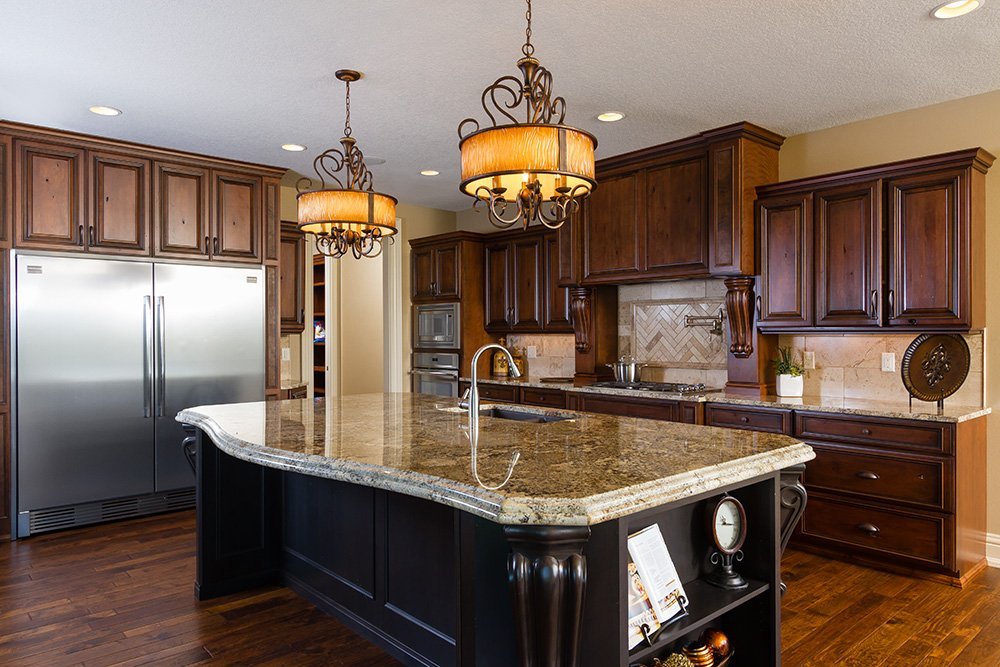 The Advantage cabinets advantage
To offer their Advantage semi-custom cabinets, Bridgewood decided to do things a little different than others. Keep the quality way up, and make all 14 styles the same price. In other words…Keep it simple.
Advantage features only the best, all wood cabinet box, no particle board (White Melamine & Maple Melamine Boxes offered for the same price)
Advantage cabinets offers 14 door styles all at one price point...simple.
All 14 doors available in 5 wood species: maple, oak, hickory, knotty hickory, cherry & rustic cherry
Each wood species available in 20+ stain, glazed and painted finishes.
Each door style available in full overlay or standard overlay (n/c)
Every kitchen available in framed or frameless cabinets (n/c)
Soft close and full-extension dovetailed drawers are standard (n/c)
VERY IMPORTANT…it is also possible within the Advantage product to order a cabinet in any width other than 3″ increments (to a 1/4″ increment). This is a huge difference when compared to other semi-custom cabinets and completely eliminates the need for any fillers.
What all this means is that just one price will cover almost everything offered. No worries about missing some upgrade.The only add-ons will be wood species, paint, glazing, and distressing; That's about it. 14 cabinet door styles x 5 wood species x 20+ finishes = a lot of choices for one price !!
Use Bridgewood cabinets for other rooms
Bridgewood Cabinets and Advantage Cabinets both produce the base cabinets, wood tops and bookcases to create a variety of other room applications. All cabinets and other components made at Bridgewood can be ordered to the 1/4″ increment, and that makes for a 'no filler' installation of any room.
The lead times for Bridgewood & Advantage cabinets are six to eight weeks. Bridgewood is very accurate about their lead times, so you can plan accordingly. Lastly, like many other brands, the wall cabinets will arrive with the adjustable shelves pre-installed with small plastic shipping clamps to avoid loss or damage.
Overall, we are thrilled with the quality and value of both Bridgewood and Advantage kitchens, and we have dozens of very happy builders and clients to back that up. You will be also.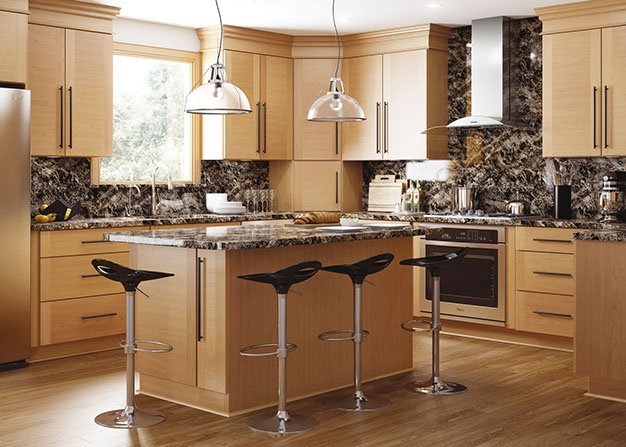 'Easton' door style, Advantage best price
This is a common high end door style which usually dictates a premium price within other cabinet brands. But, because all 15 doors offered in Advantage cabinet line are the same low price, you will find this door style to a particularly good value, especially for all wood kitchens!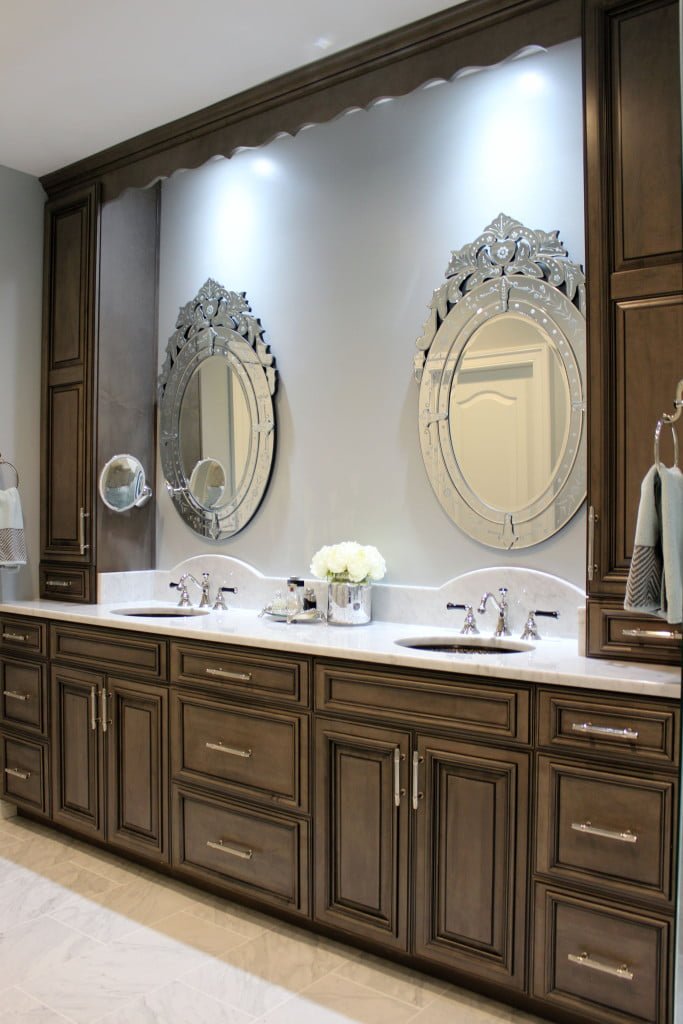 ARE YOU READY TO START YOUR REMODELING PROJECT?
Sign up for a FREE in-store consultation today. Let us bring your dreams to reality.