You've made all of the big decisions and settled on a budget. Now, it's demolition time and you've got to function in a home under construction. You'll realize the kitchen truly is the epicenter of the home when you have to live without this space, or at least work around the mess. But living in dust for a while is worth the reward of a new kitchen.
In the grand scheme of homeownership, this is but a short period of inconvenience amid years of kitchen bliss. Keep the process in perspective and treat it as an adventure. When you're hard at work in your sparkling new kitchen, the temporary hassles will fade from memory.
The designs have been picked out, the crew is on standby, the appliances have been ordered… all that's left is to do the work and then you'll have your dream kitchen!
The only problem: They have to do the work before you can enjoy your dream kitchen.
It may seem like forever and the interruption is annoying, but with a good attitude and some planning, you'll weather construction like a pro.
Pack It in and Relocate
A corner of the dining room? The spare bedroom? Choose your base camp wisely.
You'll need an out-of-the-way spot (convenient to a water source) with adequate outlets, "counter space" and room for small appliances. If you can, move your fridge or chest freezer to your temporary kitchen, too.
Take only take the necessities. Coffee maker? (Yes! Is this even a question?) Stock up on paper plates and plastic forks — you'll be doing most of your washing in the bathroom sink or tub.
What's for dinner?
Keep it simple, don't stress, and don't go hungry! Take-out is a fast, simple standby, but keeping ready meals on hand will help your budget and keep you sane.
Stock up on bottled water, off-the-shelf snacks and freezer meals. Also, don't forget your grocer's fresh foods section for quick, hot meals that require zero prep. (Remember: a rotisserie chicken can go really far.)
Think about Pets
Construction can be equally burdensome for family pets, who are not accustomed to workmen coming and going all day and making noise in their kitchen!
For your pets' and your contractor's sanity, you'll want to prepare a separate, out-of-the-way area for family pets to stay during construction. They'll get their own peace and quiet removed from the bustle (and tempting, open doors) that go along with renovation.
Keep a Good Attitude
As with anything, attitude makes all the difference. Keep your ultimate goal in mind and remind yourself it's worth the temporary inconvenience in exchange for the kitchen you've been dreaming of for the last five years. Prepare to roll with the punches.
Make it an adventure for the kids. Include them in the plans and give them tasks to help, like putting out a picnic cloth at mealtime. Establish a routine so everyone knows what to expect.
Reorganize and Restock
There's a difference between "installations are complete" and "your kitchen is finished." Once the work crews have left, plan some time to re-organize and re-stock your kitchen, and disassemble your temporary digs that have by now become all too familiar.
Celebrate!
You did it! Take some time to simply enjoy your new kitchen by doing whatever your favorite activity is, whether cooking dinner for the family, entertaining, or simply sipping a glass of wine at the end of the day as you enjoy your gleaming surroundings.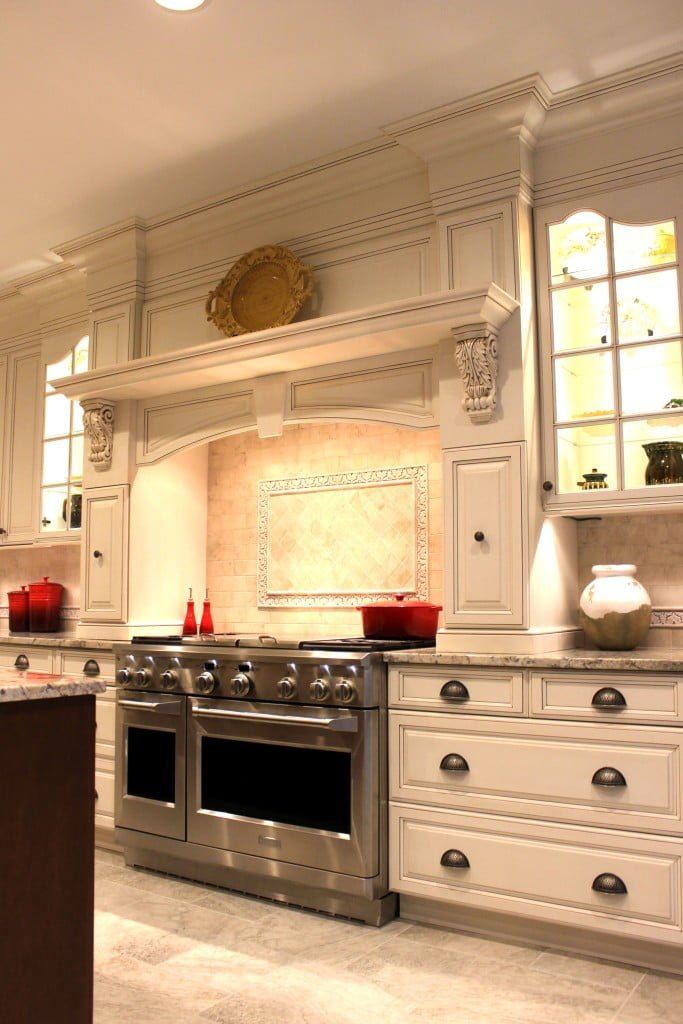 ARE YOU READY TO START YOUR PROJECT?
Sign up for a FREE in-store consultation today. Let us bring your dreams to reality.