Are you thinking of getting new cabinetry for your house?
Purchasing new kitchen cabinets is one of the biggest investments you can make in your home.  Since cabinets are one of the first things people notice in a kitchen they can have a huge impact on both the value and the appeal of your home. There has been a lot of changes in the cabinet industry over the years and there is no bigger confusion than a framed cabinet versus a frameless cabinet.  Traditionally, American manufacturers have built cabinets using a framed construction.  The cabinet box is constructed with a 1-1/2″ face frame that is attached to the front of the box.  This allows for the cabinets to be attached via the face frame. Below is a picture of both a framed and frameless cabinet.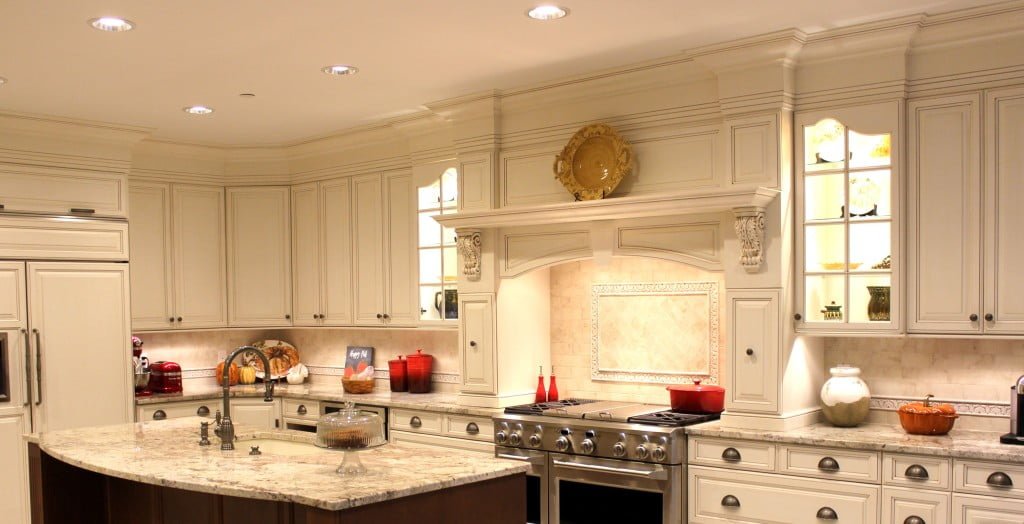 The European way of manufacturing kitchen and bathroom cabinets is called a frameless construction.  The bathroom or kitchen cabinets are made the same, however, instead of attaching the face frame to the front of the cabinet, the box itself is the face frame.
What are the differences between Framed Cabinets and Frameless Cabinets?
FRAMED VS. FRAMELESS CABINETRY
Let's begin with the basic elements – Cabinetry is divided into two major categories when considering construction methods – Framed and Frameless.  So, what is the difference between framed and frameless kitchen cabinetry?  Well, let's take a closer look at these construction methods in more detail.
FRAMED CABINETRY
Framed cabinets with a solid wood frame made of 3/4″ x 1-1/2″ hardwood that is dado-ed to the top, bottom and sides of the cabinet box.  The frame actually extends beyond the width of the cabinet box creating a 1/4″ reveal and the inside of the frame extends 3/4″ past the inside edges of the cabinet box.
Framed cabinet construction is considered a more traditional style and is a very common method of construction for cabinets manufactured in the US. With framed cabinetry you have three (3) different overlay styles to select from – Standard (or Partial) Overlay, Full Overlay or Inset.
A Standard (or partial) Overlay door overlaps the face frame 1/2″ leaving 1″ of the face frame exposed.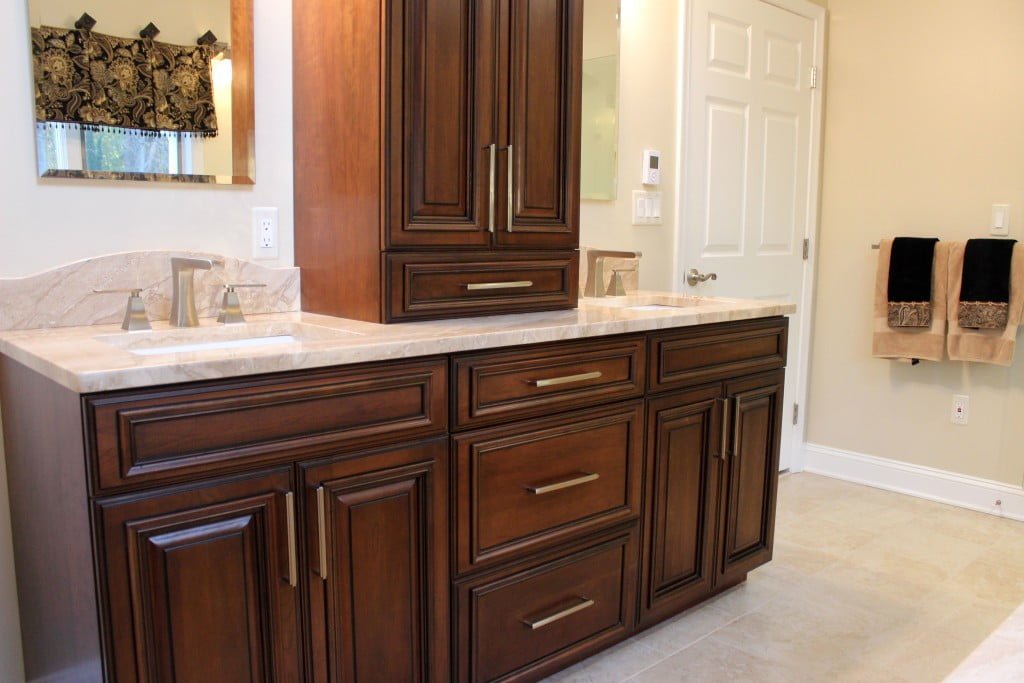 FRAMELESS CABINETRY
Frameless cabinets, also referred to as "European" or "Full-Access" cabinets, do not have a face frame as the name implies.  Frameless cabinets have panels that are manufactured using wooden dowels and glue and the back of the cabinet is dado-ed into the top, bottom and sides of the box.  These panels are made of 3/4″ thick material.  Because there is no face frame, the cabinet ends are automatically flush.
In addition, Frameless cabinets offer more accessibility than framed cabinets.  This is due to the fact that there is not an inside edge of a frame blocking the cabinet opening.  This allows you easier access to the cabinet interior as well as a larger opening in which to store your dishes, serving and cookware.  The larger opening also allows for a wider drawer box in a Frameless cabinet compared to a Framed cabinet of the same width.  For example, a 15″ wide four (4) drawer base cabinet in Framed construction will have a 10-1/4″ opening width while a Frameless cabinet of the same size will give you a 12″ opening width.  That additional 1-1/4″ per drawer really adds up when you are trying to maximize space! In fact, you have 10-15% more storage in a kitchen with frameless cabinetry than one with framed cabinetry.
Another benefit of Frameless cabinetry is that this style of construction allows for more flexibility in design styling.  For example, a Frameless cabinet can be used in a very traditional design as well as in a modern, contemporary design.  Frameless cabinets only have one overlay style – Full Overlay.  The Full Overlay of a Frameless cabinet completely covers the entire box leaving only a small 2 millimeter reveal which creates a sleek, unbroken appearance, making them a popular choice for modern, contemporary styled kitchens.
IN REVIEW
When choosing between framed and frameless cabinets, the choices comes down to budget and personal preferences.  Essentially, the only differences between framed and frameless cabinets are box construction.  Quality and durability of the structural design between the two types are viewed as equal; you just have two different construction methods that offer different looks.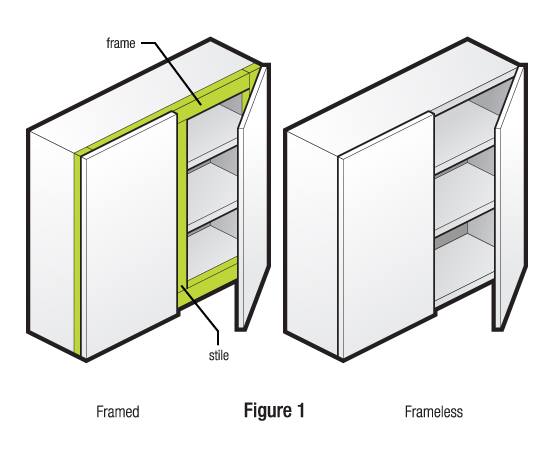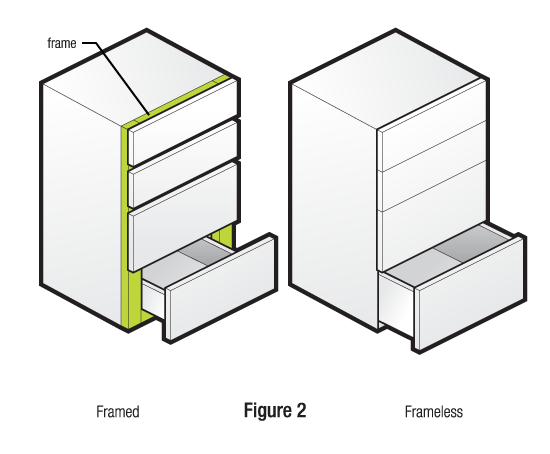 READY TO START YOUR PROJECT?
Don't wait! Fill out the form below and get started. Let us bring your dreams to reality.
If you wish to learn more about our made in USA wood countertops and butcher block countertops, contact us at 410-415-1451 or online. You can purchase with the confidence of knowing we will be here should you require any additional support. We are experts in the kitchen & bath industry.