Remodeling a kitchen requires proper planning, time and effort, and of course, an eye for design. Here is a recent talk at length with award winning Grandior designer, Daniel Khoshkharaman, about the creative process, and his distinguished career.
Daniel began his design career in 2009 after graduating from American InterContinental University in Los Angeles with a BFA in Interior Architecture. He started his professional career working with many design firms in Beverly Hills-California, but his inability to keep his entrepreneurial spirit at bay led him to start his own business soon after. Upon returning to his home state of Maryland, Daniel established Grandior, a full service kitchen and bath interior design firm.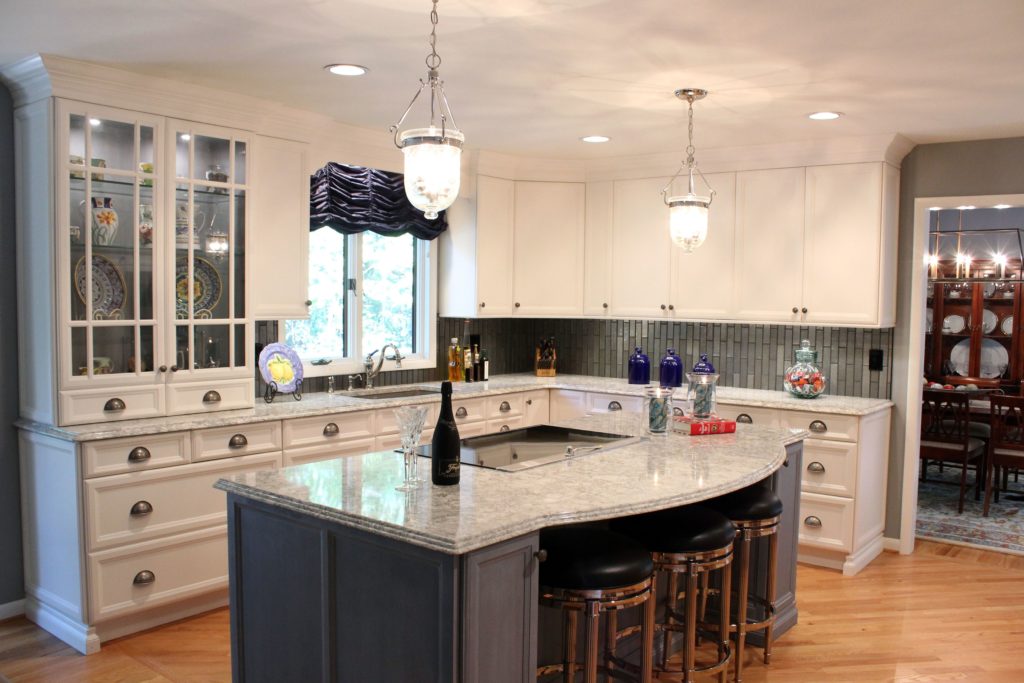 How did you decide to start specializing in kitchen design?
It was quite by accident. I went to interior architecture school at AIU, and my intention was to begin a career in architecture. In fact, after I completed my degree at AIU, I began working with many design firms in Southern California area, and I loved it. But I always wanted to own my own design firm and the crash of 2008 made it possible for me to return to Baltimore and soon after I start my own firm.
I started working on projects from family, friends, and neighbors which were mostly kitchens and bathrooms. In fact, one of my very first projects in Baltimore was a luxury custom-built house for a family member which I had the pleasure of overseeing the whole project from beginning to end. That project gave me the opportunity to really show my skills in architecture and interior design, as well as kitchen & bathroom design. I quickly fell in love with being a kitchen & bath designer, and even though my showroom specializes in kitchen & bathroom design I still get to do many interior design projects of residential and commercial level. My firm is unique in that way, that we offer many different design services. In fact, we are the only design firm in Maryland that provides full interior architecture services along with a kitchen & bath showroom.
What is your approach in your design process?
My personalized approach sets me apart from the competition, since I look at every project from an architectural, planning and interior design perspective. This unique combination will ultimately result in your total satisfaction, since no part of your overall project will be overlooked.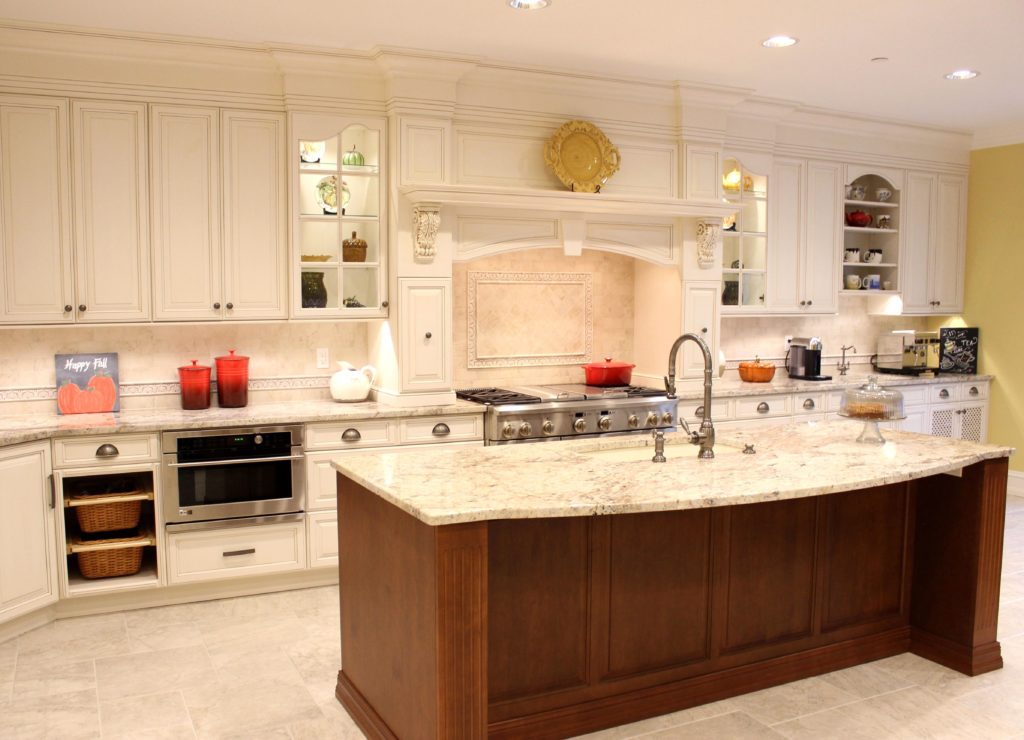 Let's talk about what goes into a kitchen design when we are remodeling a home – materials, layout, and trends you're seeing. Where do you start in designing a new kitchen?
I commence with asking the client a series of questions to ascertain their wants and needs. For example, "why are they renovating their kitchen", "what do they like and dislike in their existing kitchen" etc. Many times when a client is contacting us, it's out of dysfunction and frustration with their kitchen. High on their priority list is, how can we make this space work?! Another hot point with them might be that it's so outdated and dark, how can we brighten it up?! The initial discussion is all about solutions for their new kitchen this is critical to listen and identify their needs. Hiring a professional to design the space can be super beneficial. In the long run, this will make the functionality and design work better together and be more cost effective.
The next important stage – "what is your budget".  Throughout the design process this is top of mind so the design can match the budget.  I find this is often the hardest question for the customers to answer, however it is important to meet their expectations.  No use in designing a state of the art, luxury kitchen if it is a rental property and not their main daily place of residence.  The kitchen purchase is a long term benefit so the budget needs to reflect this.
What is important for customers in kitchens?
Definitely quality and design.  A kitchen remodel is one of the most important decisions for any homeowner.  It is the heart of the home and where a lot of time is spent – critical to get it right.  The quality of the components needs to stand up to rigorous daily workouts and the quality needs to last for the test of time. The design on the other hand needs to be right for the family needs.  The kitchen will be in the home for 10 years or more and the design needs to reflect the needs now and in the future as the family grows.  I couldn't design kitchens if I didn't believe in the quality of the products I offer in my showroom.
What are some of the things that you try to help a homeowner think through when they're choosing kitchen materials?
I myself have got young children (nieces & nephews) visiting all the time, so a marble countertop in the kitchen is absolutely not going to work for us. We spill juice, spaghetti sauce, wine and all of those things can really tear up the marble. So, right now, my lifestyle is a better fit for a quartz or a granite countertop. They're just more durable and have less opportunity for staining and scratching.
What are some of the features that GRANDIOR values in a kitchen design?
I talked a little bit earlier about functionality. Oftentimes, clients may see a design or feature at someone else's house that they just love, but that doesn't always work in their space. Talking through functionality is key – how will they use the space, how many people live in their home, and what features are most important to their family. This really determines how beneficial a design will be in their home.
What are a few kitchen features that everyone is asking for?
All drawers as an alternative to the drawer/door cabinetry seems to be on everybody's wish list! Storing and accessing pots, pans, and dishes in drawers is more practical, and it's a much nicer look.
Another request I'm seeing is pull-out drawers, pots & pans drawers, Mixer/Appliance lift, and trash pull-out. These features allow for a lot of storage and easy accessibility.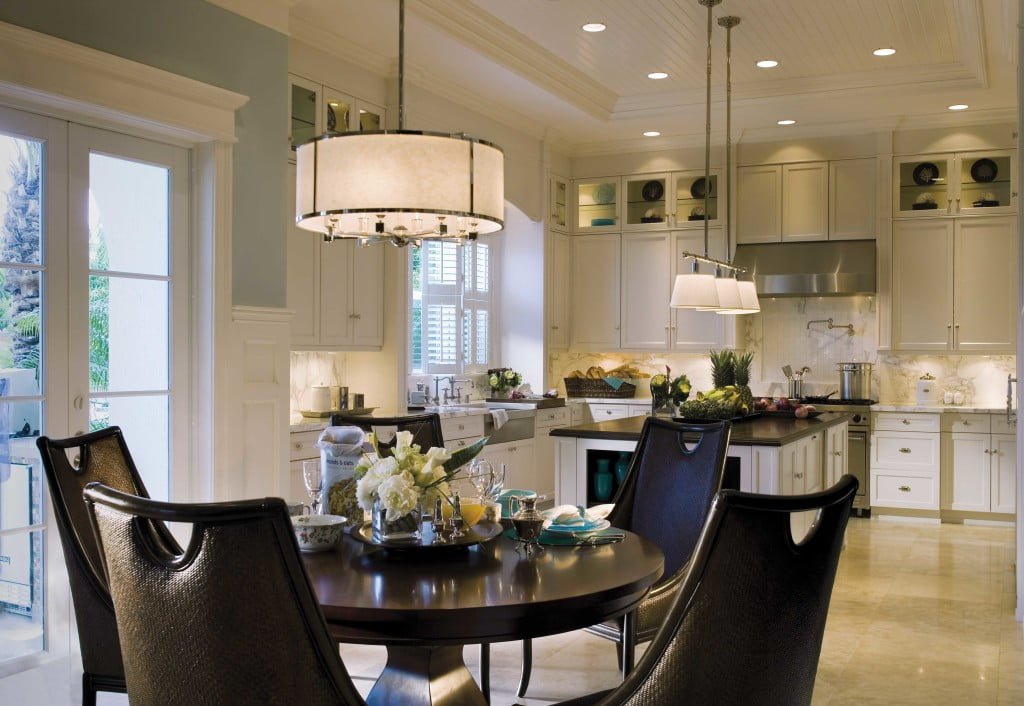 How do your prices compare to other local companies?
Grandior Kitchens and Baths will be competitive with any company based on comparable cabinet lines, finishes and designs. Many times our clients are pleasantly surprised that they can get the one on one service we provide at a price that compares to "discount" vendors. The greatest value to our clients will be our superior design and customer service.
Can you accommodate small budget kitchens?
Yes, of course. I carry a full line of products that can meet most budgets and can really help you stretch your dollar. What we don't do and won't do is "cut corners." We believe that to be the "Best Price" it always must be a "Complete Price" and meet the client's objectives with products, design, and service that will never "disappoint." If you have a smaller budget, it is even more important for you to put your investment in the trustworthy hands of a professional. Grandior provides you with far more ideas, more inspiration, more attention to detail, more service, and more quality options for your budget.
Does GRANDIOR work with contractors, builders, and other trade professionals?
Yes, I know how important it is to find reliable industry partners and I value a good relationship when I come across one! Thanks to the close relationships I've fostered with my suppliers, I am in a position to offer my trade clients volume pricing on all of our outstanding, exclusive products. Our trade clients will enjoy special business-to-business privileges, including competitive volume-based discounts on large projects and the opportunity to work directly with my many artisans and manufacturers on any custom-development projects. As I like to say, the more you dream the more you save.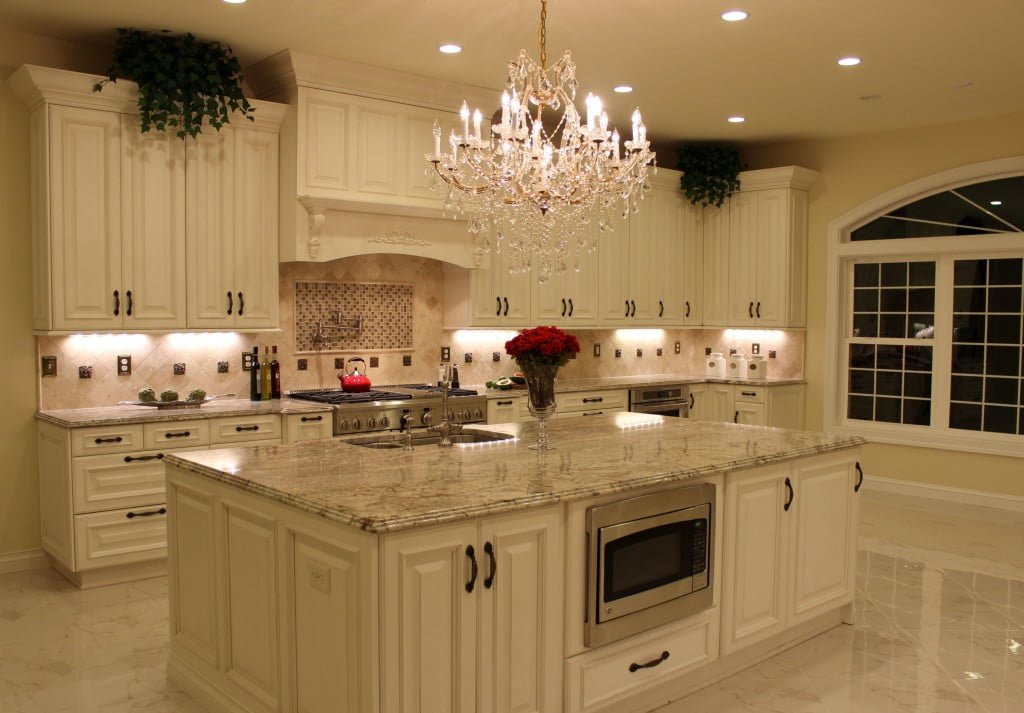 What has been the best part of your job?
Helping customers achieve their needs and watching the transformation from a non-functioning space to a space that works great for its owners. I remember one job that the homeowner insisted on a work-space in the kitchen area where their kids could do their homework on the computer while the parent was cooking, it worked really well. The client could then oversee their child's computer use along with cooking the family meal. My job can change people's lives for the better – this gives me a buzz!
Lastly, any tips?
Research and design.  This is a high involvement, long term benefit for the whole family so it is important to research designs, materials and companies who supply good quality that will last.  Research prices and you will find they vary extensively – you don't want to look back in 5 years and say "I wish I had more storage" or "the kitchen flow just doesn't work".  The kitchen designed by a reputable, experienced designer backed by quality materials is the key to your perfect kitchen.

ARE YOU READY TO START YOUR REMODELING PROJECT?
Sign up for a FREE in-store consultation today. Let us bring your dreams to reality.