Often when homeowners are browsing Houzz.com, they add dozens of kitchen photos into ideabooks without knowing which style of kitchen those photos represent. There's nothing wrong with that. But when you're a homeowner ready to start making decisions on your kitchen remodel, knowing what style and trends you like will help narrow your design options and direct your focus.
When you have hundreds of options before you and a limited budget, knowing your personal style will help make the decision process easier for you and your kitchen designer.
In this blog post, we will define traditional and transitional styles as they are most often confused. What are the differences between traditional vs transitional kitchen design, and where does your personal style most likely fit?

Traditional
Traditional kitchens are defined by their details, and creating eye-catching detail is not just as simple as putting legs on an island. But whether they're Old World or Mediterranean flavor, traditional kitchens all share the same basic elements; Such as architectural details, flush inset or framed cabinetry, glazed and antique cabinet finishes, mixed door styles and finishes, decorative cabinet door inserts, decorative moldings and corbels, ornate and decorative lighting, and furniture-style tall cabinets.
With traditional kitchen design, we aren't talking about grandma's kitchen with its floral wallpaper and laminate flooring. Even "traditional" kitchen remodels include elements of contemporary kitchen design. For example, a large stainless steel hood over the range is popular in most kitchen remodels. That's contemporary. But our designers can help you choose a hood that can be covered with an ornamental overlay matching the cabinetry surrounding it. That's traditional.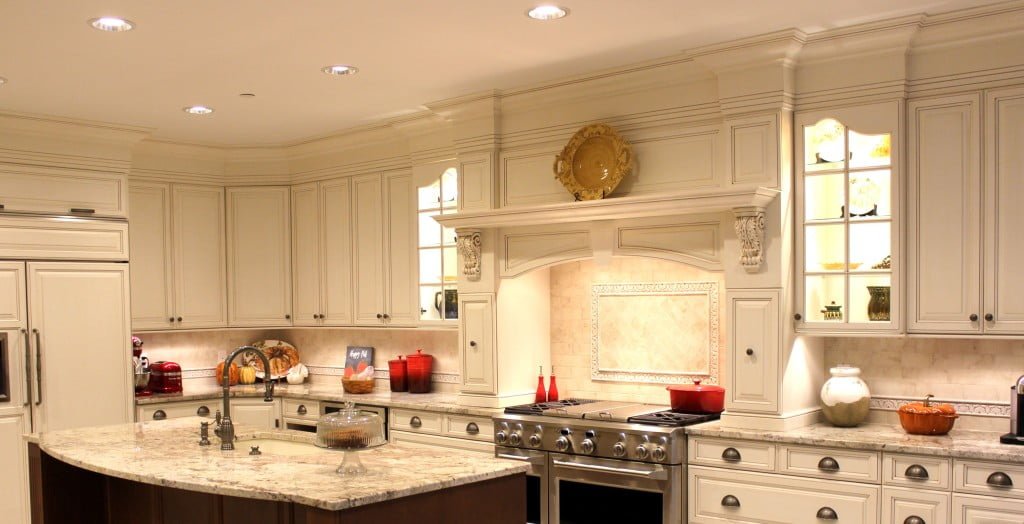 Traditional kitchen design often includes:
cabinetry doors with traditional raised panels, elaborate profiles or large applied moldings
ornamental crown molding
classic stains and colors
natural materials
detailed craftsmanship
traditional lighting
When you're identifying a traditional kitchen style, those six elements are what to look for!
Transitional
It's not traditional, and it's not modern. It's transitional – a marriage of traditional and contemporary cabinetry, finishes, materials and fabrics equating to a classic, timeless design. Cabinetry lines are simple yet sophisticated, featuring either straight lines or rounded profiles. Blending elements of two distinct styles can be confusing and uncertain. No one wants to spend money on a remodel that ends up looking like a bad aftertaste. (This is why including a professional designer is so important!) With the help of a professional kitchen interior designer, you can blend the personal style of each partner and balance feminine and masculine taste all in one transitional design.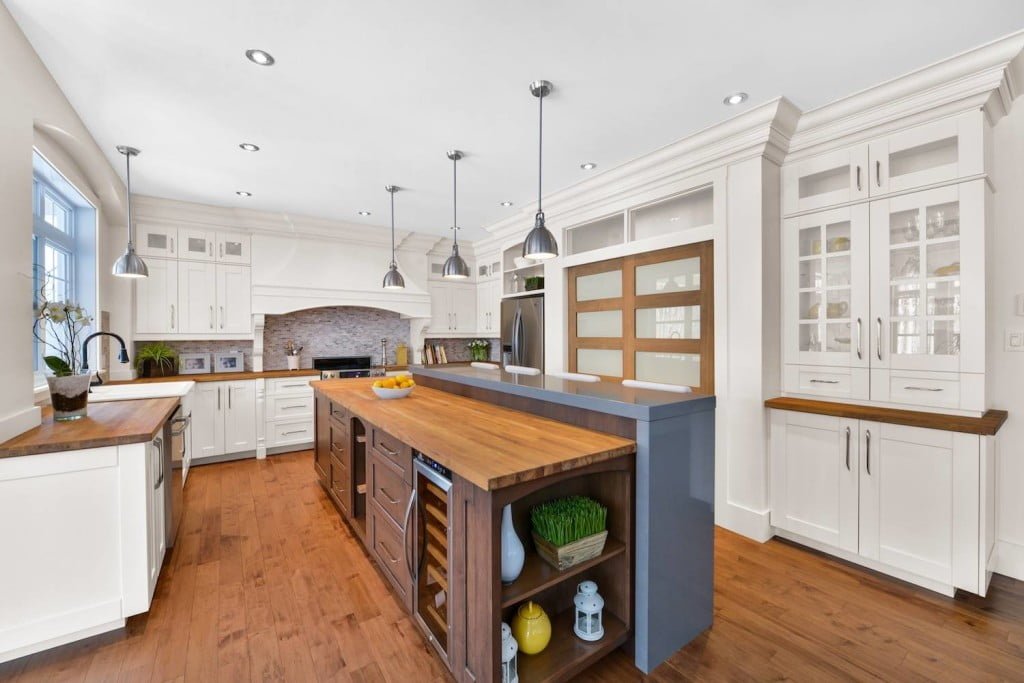 Transitional kitchen design often includes:
cabinetry doors with simple profile (often Shaker style, pairing stained and painted finishes)
crown molding with very little ornamentation, or no molding at all
neutral color palettes
mix of natural and manufactured materials
clean lines in craftsmanship
traditional, industrial, or modern lighting
Look for those six transitional elements in photos and images of kitchens to determine if transitional is your style.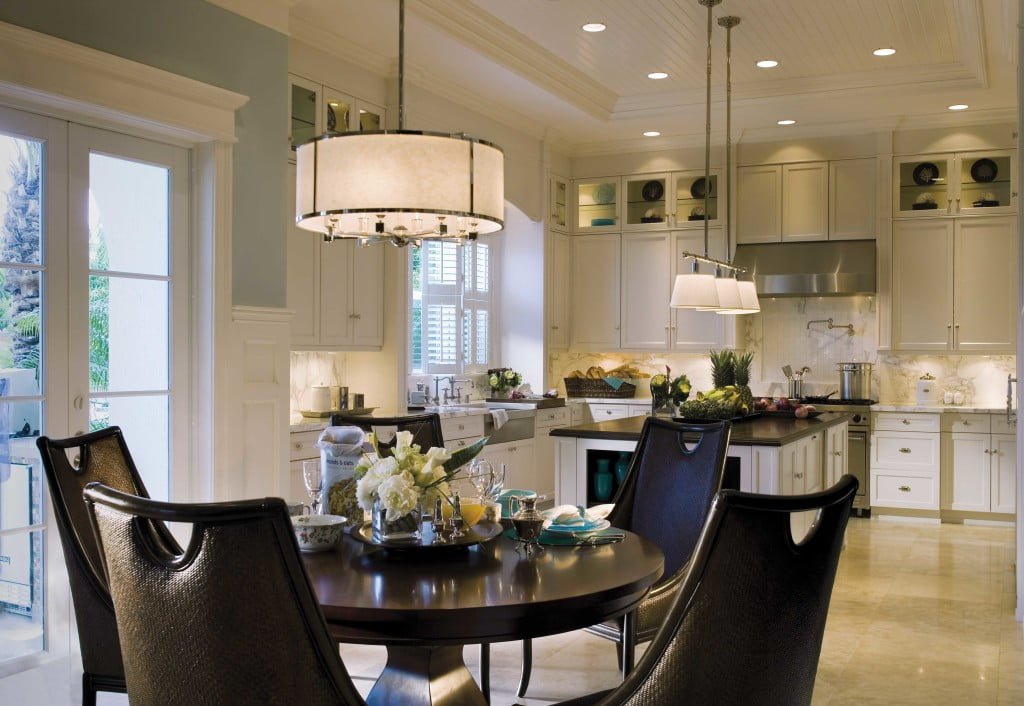 Conclusion
Our definitions and descriptions are very basic. If you were to take an interior design class, you wouldn't get off this easy. However, next time you're scrolling through images on Houzz, I think you'll be able to spot a traditional or transitional design fairly well. And you'll know why a certain image speaks to you.
Which style will you choose for your kitchen remodel? Understanding your own personal style and where that fits into kitchen design makes for more informed decisions for you and your kitchen designer.
ARE YOU READY TO START YOUR PROJECT?
Sign up for a FREE in-store consultation today. Let us bring your dreams to reality.