Are you ready to remodel your kitchen? The kitchen is a valuable space, and according to Remodeling's 2016 Cost vs Value Report, even a minor kitchen remodel recoups 83% of its cost at resale.
Although the kitchen is one of the most complicated remodeling projects, kitchen design can be just as daunting for those of you who are building new! These tips from our Grandior Kitchens & Baths design professional will help you through the design process. Whether you are building new or remodeling your old kitchen, the best place to start is with these five design principles to guide you in how to design a kitchen like a pro.
Evolution of the Kitchen
Over time, the kitchen has evolved from a place where food is simply prepared and served in another room into a multi-function open area that is the heart and soul of the home. No matter its size, the kitchen is a big part of every modern household.
When remodeling a kitchen, think function, efficiency, style and longevity. A kitchen should last for 20 years or more. Choose cabinets you love, and a layout that works for your family's lifestyle.
1. Kitchen Priorities
Setting priorities will help you achieve your goals while maintaining a budget. Without priorities, you may not get the value you would expect from your new build or remodeled kitchen.
What is most important to you: An enlarged space? Granite or quartz countertops? All-wood cabinets? Professional appliances? New windows? A deeper sink? Better storage? HD porcelain tile flooring?  If, for example, enlarging your space by removing a wall is your top priority, then adjust your next priorities to maintain your budget.
If you are just getting started, you may not know what your priorities are yet. Do some research to see what you like. Try to focus on your style and keep an open mind when looking at different products. When the pricing list is compiled, you may have to adjust to a second choice for those items lower on your priority list. Here are some ways to begin your research:
Get online. Go to

Houzz.com

and search styles such as "traditional" or "transitional." Look at cabinet styles, flooring materials, special storage features. Get specific about a picture and save it to your "ideabook" noting what you like and dislike about that particular kitchen. While you are on Houzz, read reviews of products and professionals. Finally, don't forget to check Pinterest and Instagram for more kitchen products, styles, and design ideas.
Visit kitchen showrooms. It is great when a homeowner calls and asks about touring the showroom! Seeing and touching samples of kitchen products in person can be pivotal for the decision-making process.
Make a consultation appointment with a kitchen designer. Just talking with a professional for a few minutes will give you great insights on how to proceed, what pitfalls to avoid, and what a realistic budget is for the scope of work you want done.
In the photo below, a client had a wall removed between the kitchen and the dining room creating a much larger open floor plan.

2. Kitchen Space Planning
Think about your kitchen habits and how you and your family "live" in your kitchen. Space planning incorporates the way you and your family work and live in your kitchen.
Leave space for doorways, entryways, walkways: 36"-48" makes for good entry widths and walking space.
Think work zones: cooking, cleaning, storage, entertaining, and multitasking. Maybe you are a two-cook family. Space planning can handle that.
Pair the sink and dishwasher: flank your sink with at least 24" of countertop on one side (install the dishwasher under that countertop) then balance it with 15"-18" or more of countertop on the other side.
Consider seating: If your countertop is going to double as a seating area, you'll need 24"-30" of space per person for comfort. The depth of the overhang should be a minimum of 12". Be sure the overhang is supported properly.
The Before & After photo below is an example of improved spaced planning.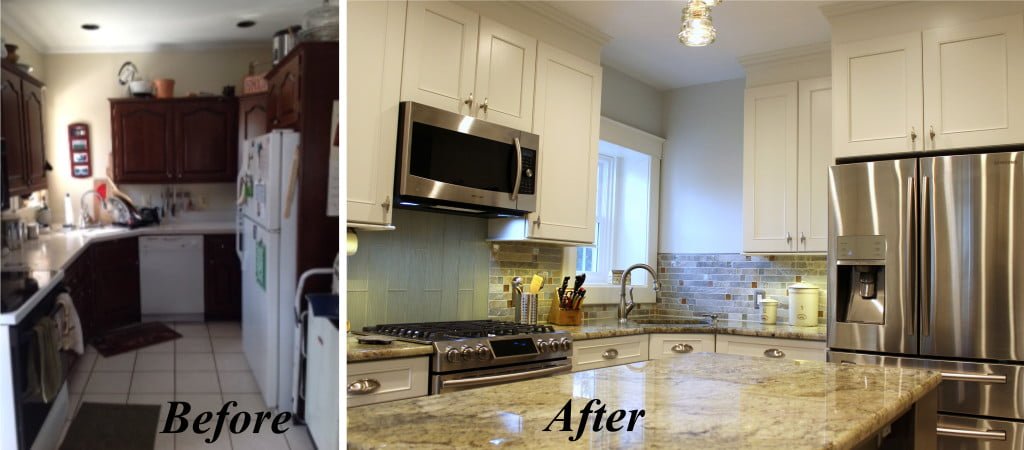 3. Kitchen Design Safety
Important, but often overlooked, is safety in design.
For small children, consider safety locks on certain doors and drawers.
Instead of knives on the counters, consider knife storage in a drawer–and consider locking it
"Soften" countertop corners by rounding or clipping those corners. Save your hips!
Good ventilation can free the air of fumes, odors, steam, and grease. Appliance brands like Dacor, Monogram, Thermador, Miele, Wolf,  have a variety of sizes and styles that look gorgeous while getting the job done.
When the hood takes air out, the make-up air is coming from somewhere. It is best to plan and redirect the make-up air instead of it coming from a path of least resistance such as your fireplace chimney.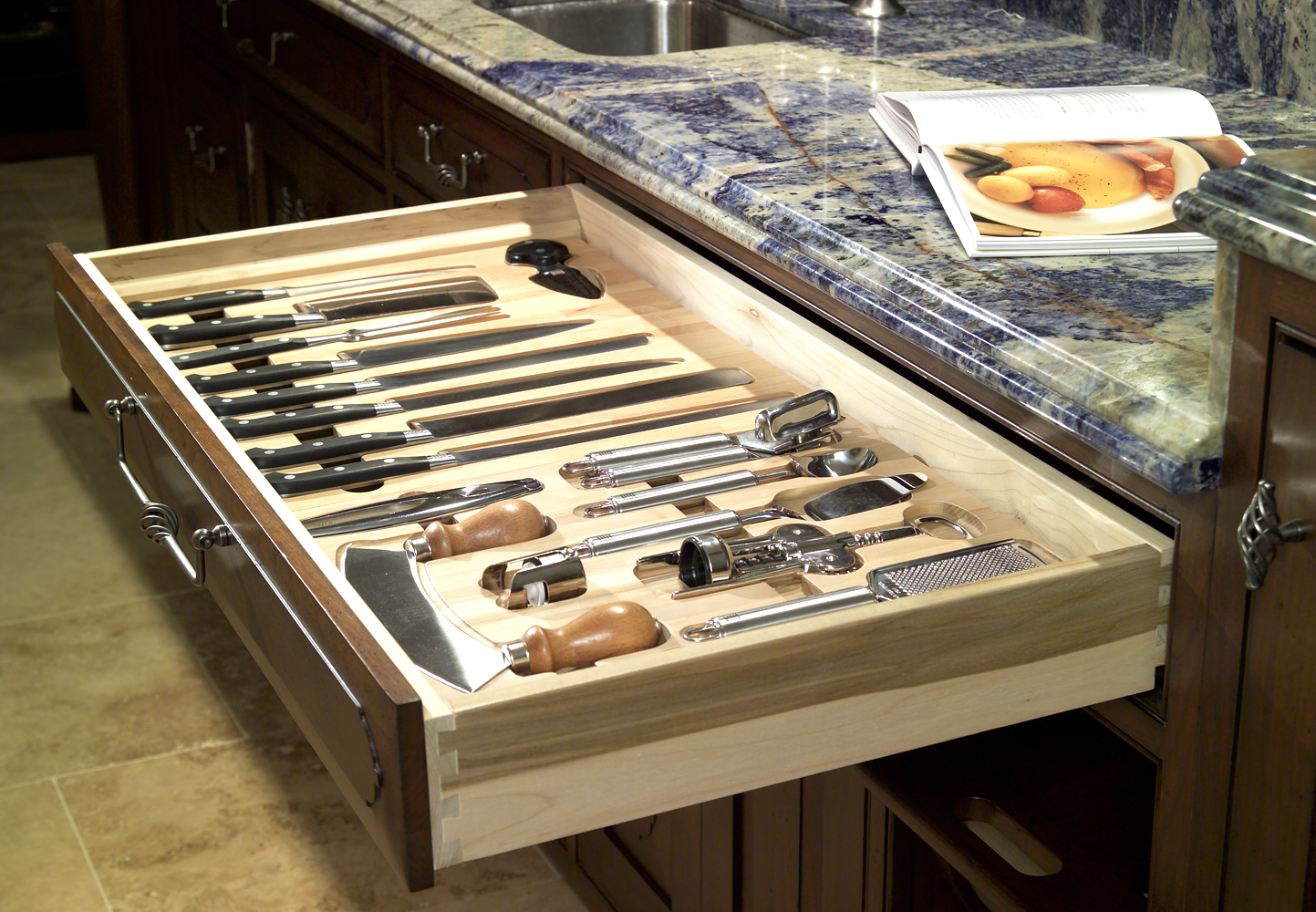 4. Kitchen Organization and Storage
With all the latest cabinetry and drawer storage solutions, you probably won't regret splurging on a few of the latest accessories.
Accessories like swing-out pantry shelves, pull-out spice racks, drawer cutlery dividers, pull-out cutting board, corner drawer cabinet, or extra-deep drawers to store pots and pans, help keep your kitchen organized and can double your storage capacity. If you love an organized kitchen, then perhaps storage should be on the top of your priority list! (If you haven't started your priority list yet, scroll back up to #1)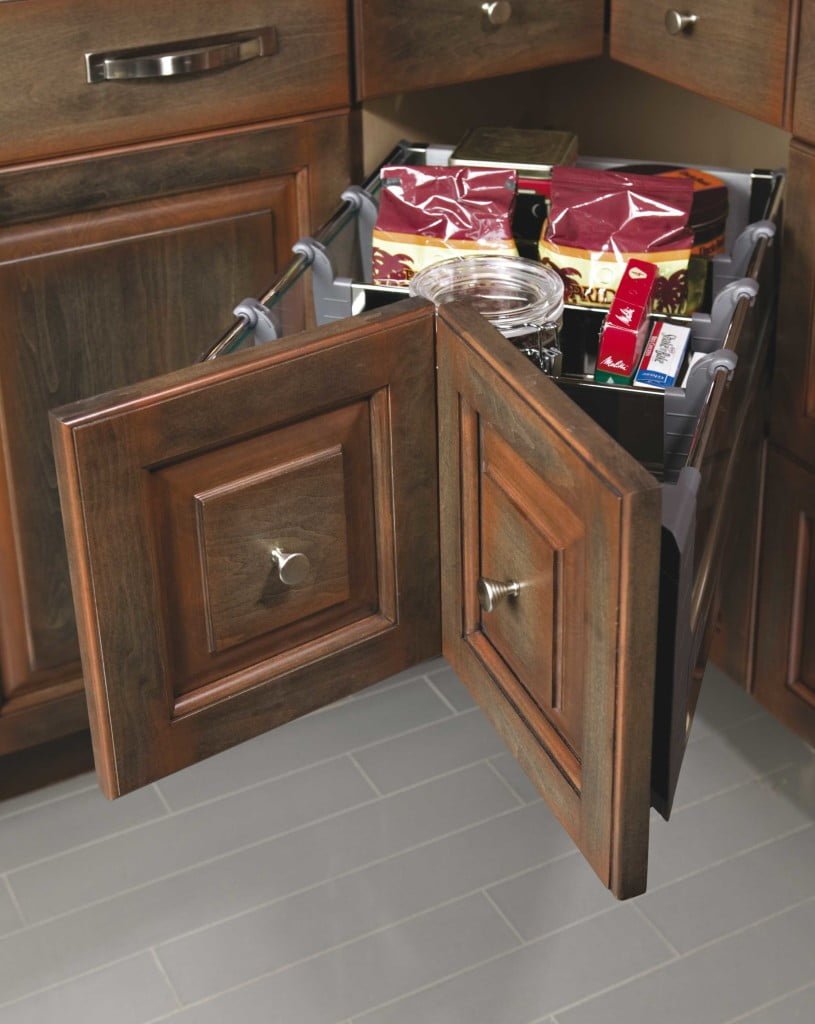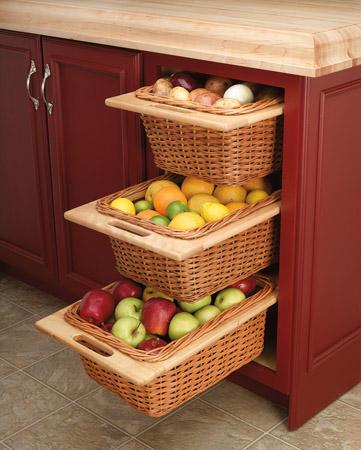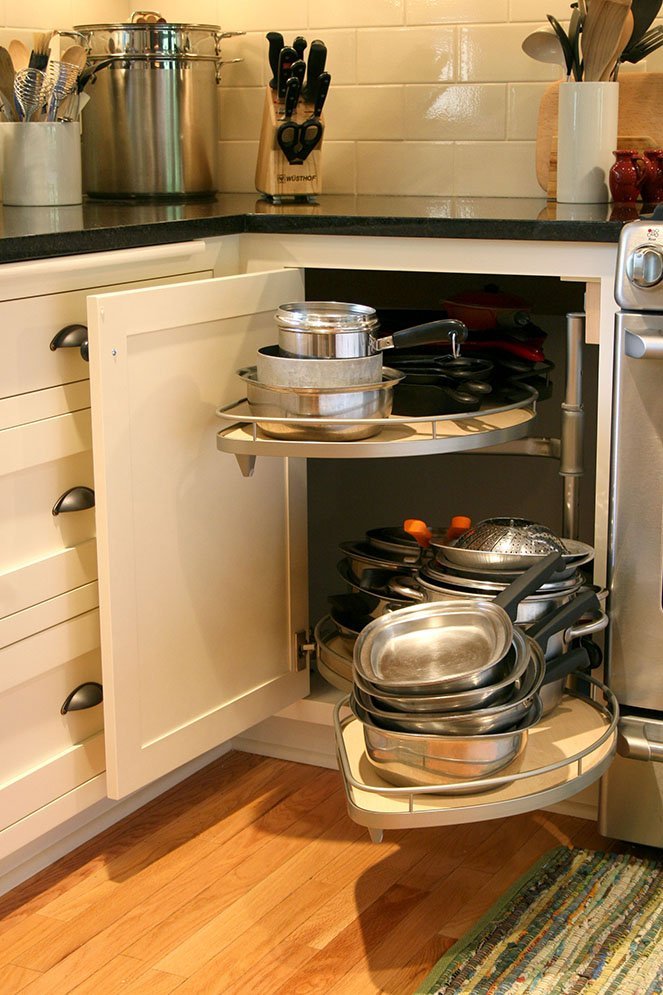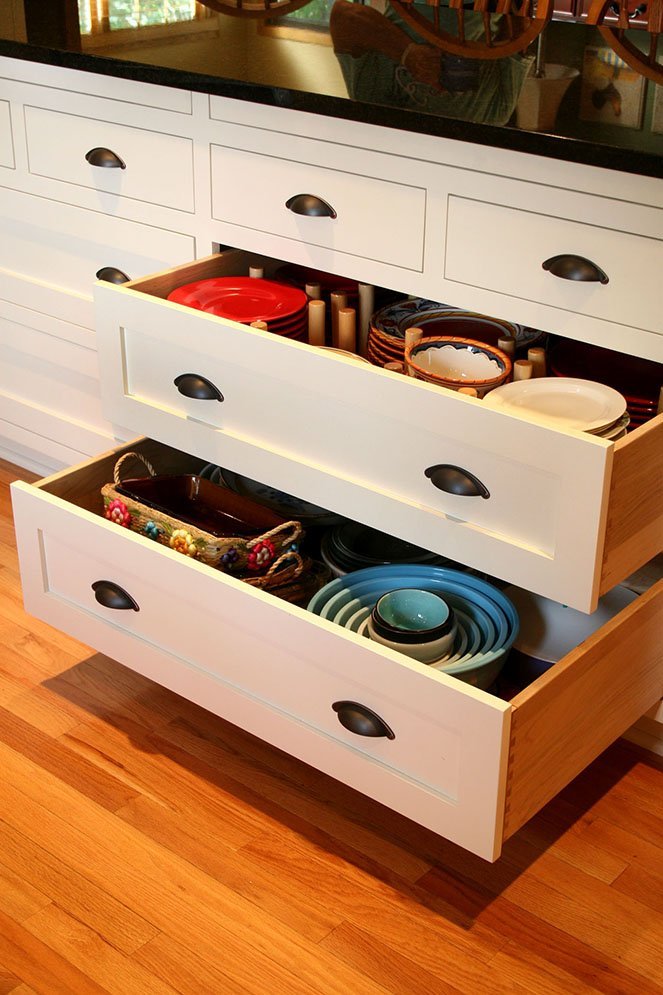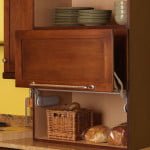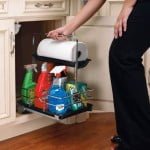 5. Create your Design Board
During this time of planning, HGTV may seem like your best friend. But they don't do the work for you. You have to get out there and create your design boards! Don't worry, it'll be easier than you think. Wherever you visit a store, ask if there are small samples you could purchase to begin collecting items for your overall kitchen design. Pull together a collection of paint samples, fabric scrap samples, finish and flooring samples, photos of lighting, and of course small chunks of countertop. This board you create will help you tell your "design story" to the kitchen designer you choose to work with.
Why Retain a Kitchen Designer ?
Every time you look at your design board, it will remind you of what you truly love about your color pattern and kitchen décor.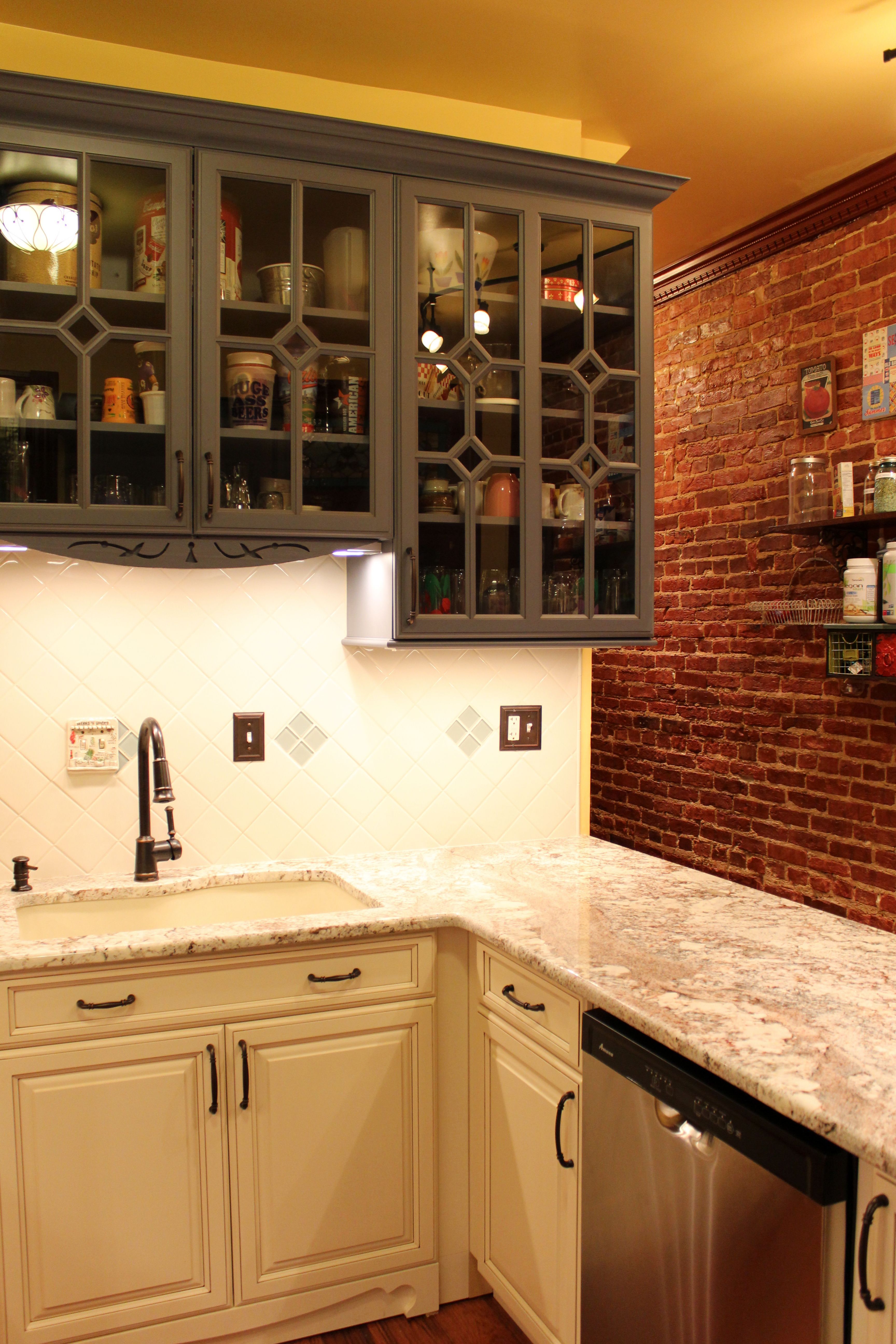 With all the details involved in kitchen design, it truly can feel like a complicated process! But if you keep in mind these five principles, you will be well prepared when it comes time to retain a kitchen remodeling professional. Planning for priorities, space, safety and organization (plus creating a design board) is how to design a kitchen like a pro.
ARE YOU READY TO START YOUR REMODELING PROJECT?
Sign up for a FREE in-store consultation today. Let us bring your dreams to reality.